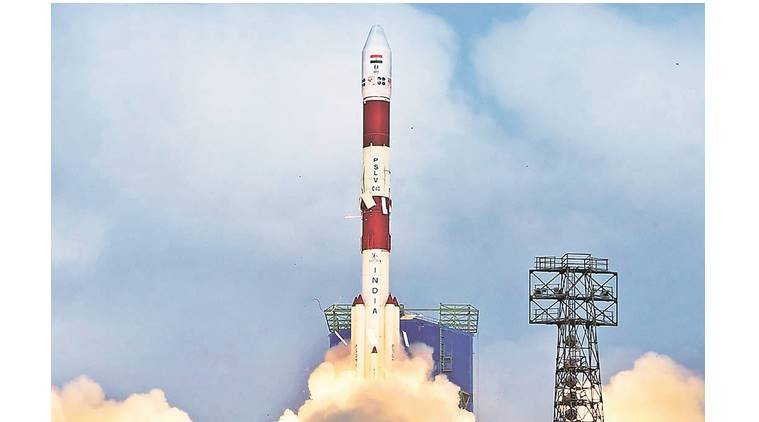 Contrary to the media reports over Isro's century with respect to satellites of India with the launch of three satellites of the country on Friday, Isro chairman A.S. Kirankumar said the number referred to satellites rolled out of Isro's satellite centre in Bengaluru.
PSLV-C40, on Friday from the first launch pad of the Satish Dhawan Space Centre (SDSC) in Sriharikota and it placed 31 satellites across two orbits.
"ISRO is starting 2018 with the successful launch".
The Indian Space Research Organisation (ISRO) had suffered a setback after the failure of the earlier PSLV-C39 mission in August previous year.
The Indian satellites include the 710-kg Cartosat-2 series for Earth observation as the primary satellite of the mission, along with co-passenger payloads, including a 100-kg microsatellite and a 10-kg nanosatellite.
More news: Padmaavat row: Karni Sena workers detained, say changing name not enough
More news: Real Madrid 'eyeing future bid for Paris Saint-Germain star Neymar'
More news: Winter Weather Advisory Goes Into Effect at 6 Thursday Night
India launched its 100th satellite on Friday as Prime Minister Narendra Modi seeks to project the country as a global low-priced provider of services in space.
A visibly relieved Kiran Kumar, who is on his final mission as the chief of the space agency, said he was happy to provide Cartosat 2 Series as a new year gift for the country.
Yesterday's launch lifted a total of 31 small satellites into space.
Experts have said that the PSLV-C40 is a very sophisticated surveillance tool.
The flight on Friday is the first since a rare mission failure on August 31 a year ago when a PSLV rocket did not release a protective heat shield that cocoons a rocket's satellite payloads from the high temperatures during the journey into space. For instance, ISRO successfully launched the Mars Orbiter Mission called Mangalyaan in 2014 at a cost that was just a fraction of the budget of Hollywood Sci-Fi thriller Gravity. "It is gratifying that PSLV-C40 was successfully launched after the last event of PSLV-C39 marginally went out in the midst due to non-separation of the heat shield that failed to release the satellite in orbit". In February 2017, ISRO set a world record for sending 104 satellites on a single rocket. "This mission is definitely showing the green flag for the exciting high profile missions in 2018 such as the Chandryaan 2, GSLV MK 3 then GSAT-11", he said.