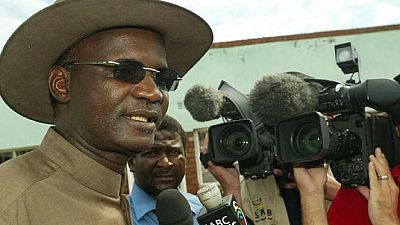 Moyo, who was interviewed by Zeinab Badawi on the popular talkshow, Hardtalk, claimed that the current government is illegitimate by virtue of ascending to power through the bullet and not the ballot.
Mnangagwa, former deputy to Zimbabwean long-time ruler Robert Mugabe, took over the reins late a year ago after the former resigned amidst pressure from the military and threats of impeachment by parliament.
The last time he appeared on the hard-hitting programme as information minister in 2015, Prof Moyo scoffed at interviewer, Stephen Sackur, suggestion that then vice president Emmerson Mnangagwa was "now the heir apparent" to veteran leader Robert Mugabe. "There were 11 of us at (Kasukuwere's) residence when the residence was attacked", Moyo said. "There is no evidence", Jonathan Moyo told Reuters by phone from an undisclosed location, in one of the first detailed accounts from a Mugabe supporter since the coup. "You have to be applying a Banana Republic model to say he resigned".
Grace Mugabe had had ambitions to succeed her 93-year-old husband-and just before the coup she had been about to be appointed the country's vice-president, following the sacking of Mnangagwa by her husband. "You can not send the arsonists to be the fire brigade", he said.
More news: None Injured In Echo Arena Carpark Blaze
More news: Cabinet Reshuffle: David Davis keeps Brexit Secretary role
More news: Cleveland Plain Dealer: Restore long-term funding for children's health programs
The Kenyan government recently denied offering asylum to Moyo, who is wanted in Zimbabwe on allegations of corruption - in particular, the embezzling of funds meant for tertiary institutions. "It can't be a crime in a constitutional democracy", he said.
Many of Mugabe's political allies were either arrested by the military in a series of spectacular raids in the early hours of 15 November or they fled into neighbouring countries.
"This was not Mickey Mouse stuff". It had been thought that he had fled to Kenya - where his wife is originally from. He says the situation has changed in Zimbabwe since 2013, when a new constitution was enacted.
The G40 enjoyed the support of Grace Mugabe who was thought to be keen on taking over from Robert Mugabe. "I escaped the net of the military people to be where I am legally".