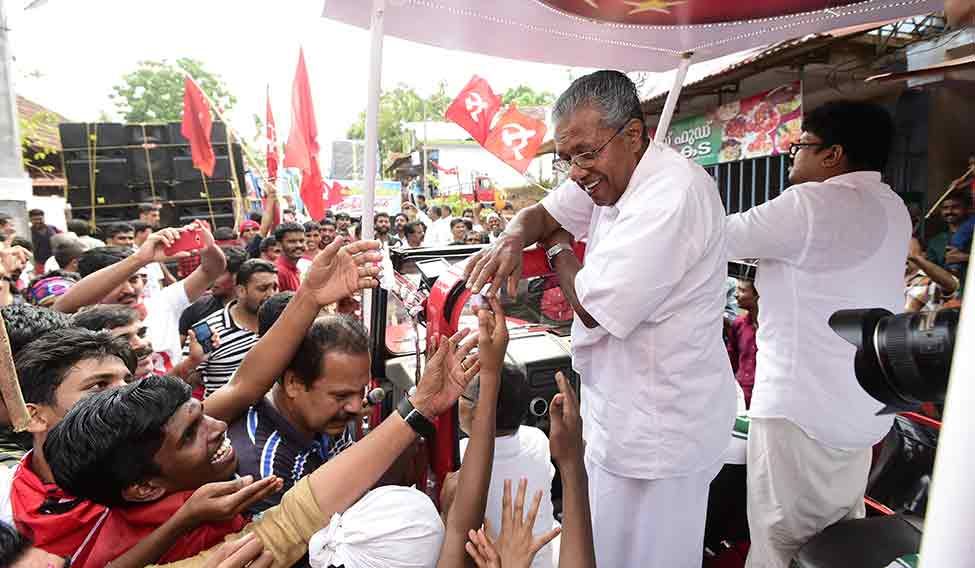 Kerala Chief Minister Pinarayi Vijayan has faced flak for allegedly diverting cyclone relief fund for his helicopter ride.
"The order will be cancelled".
"It's a blatant misuse of resources, especially at a time when the government claims to be short of money for disaster relief", said Chennithala.
It was alleged that the expenses spent for the air travel of the Chief Minister who used a helicopter for attending his party [CPI-M] meetings, was reimbursed from the Ockhi Relief Fund.
In Kochi, Leader of the Opposition in the assembly Ramesh Chennitha said it was a "serious lapse" on the part of the government and a highly "condemnable act".
Simultaneously, the Bharatiya Janata Party urged Home Minister Rajnath Singh to see that the central funds given for Ockhi relief should be monitored closely by New Delhi.
More news: Real Madrid coach Zinedine Zidane named French coach of the year
More news: Federal judges declare North Carolina gerrymandering unconstitutional
More news: United Nations to Israel: Halt forced relocation of Africans
After the meeting, Pinarayi flew back to Thrissur.
"The helicopter (AW 109 E Twin engine) was hired for the to and fro journey of the chief minister from Nattika Cotton Mill helipad in Thrissur district to Thiruvananthapuram in connection with the visit of inter-ministerial central team for assessment of the prevailing Ockhi cyclone situation", the DGP's letter said. Meanwhile, the CMO said it was not aware if there was any diversion of funds.
"He owes an apology to the state", said former chief minister Oommen Chandy.
The LDF government also came in for criticism from the Latin Catholic Church, to which most of the cyclone-affected fishermen belong. However, as the spending from SDRF became a controversy and the opposition UDF came out against the chief minister, the CMO directed the revenue additional chief secretary to withdraw the order.
"The government fund was utilised for a private objective", he said alleging the Chief Minister "has committed corruption to the tune of Rs eight Lakhs (cost incurred for the journey)". After the issue became a controversy, the chief minister's office on Tuesday hurriedly cancelled the original order and clarified that the general administration department will foot the bill.
That was why the State Disaster Management Authority issued the order for the payment from the disaster relief fund, it was stated.