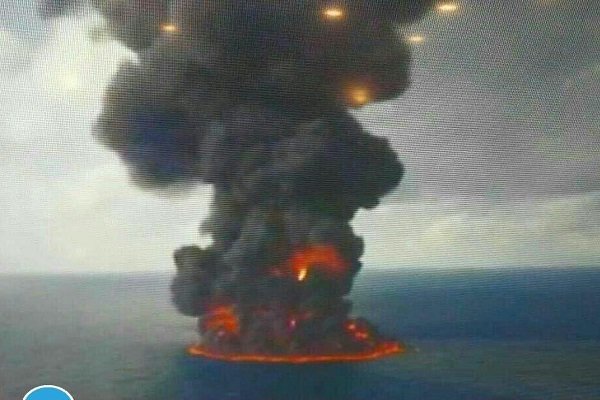 A burning Iranian oil tanker sank on Sunday with most of its crew still unaccounted for more than a week after it collided with a cargo ship in the East China Sea.
The ship has been ablaze for nearly a week since it collided with another vessel on January 6 in the East China Sea and has been drifting into Japanese economic zone over the past several days.
The administration said it would expand the scope of its monitoring and "quickly ascertain the spread and drift of overflowing oil" from the wrecked ship.
It collided with the CF Crystal, which was carrying grain from the United States, about 184 kilometres off China's coast near Shanghai.
More news: What Yerry Mina Did During Camp Nou Presentation Is Pure Class
More news: Ford Ranger debuts in Detroit
More news: Taiwan Semiconductor Manufacturing Company Limited (NYSE:TSM) - Stock's Liquidity Overview
Following the incident, 30 Iranians and two Bangladeshis who were working on the oil tanker went missing.
Mahmoud Rastad, the chief of Iran's maritime agency, told Iranian state TV: 'There is no hope of finding survivors among the 29 members of the crew'. The Hong Kong-based vessel's 21 crew members were evacuated.
The tanker, called the Sanchi, which had been adrift in the East China Sea since January 7, "suddenly ignited" around 4 am GMT (9.30 am Indian Standard Time), China Central Television said.