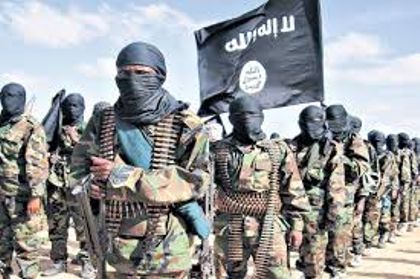 The team of US Special Operations Forces was advising local Somali troops during the raid on the militant camp in the Middle Shabelle region of Somalia, the official added.
Thirty boys were rescued in the overnight raid, Somalia's information minister, Abdirahman Omar Osman, told AP.
A second official confirmed the raid, which was carried out with the support of helicopters that later evacuated the young recruits.
Al-Shabaab which once controlled a large swath of South and central Somalia is using hit and run tactics since the group lost the control of Somalia's capital Mogadishu to Somali Army backed by continental troops. No civilians were killed in the strike, AFRICOM said in a statement.
More news: TRAI okays mobile services during air travel
More news: EPS for Cardinal Health, Inc. (CAH) Expected At $1.14
More news: Samsung's patent shows holes in display for larger screen space
Also on Friday, the U.S. military said it had carried out an airstrike in Somalia that killed four members of the al-Shabab extremist group.
The U.S. Africa Command (Africom), which oversees American troops on the continent, said the strike, conducted in coordination with the Somali government, occurred approximately 50 kilometers northwest of Kismayo. The US has carried out over 30 airstrikes against the terror group since President Donald Trump granted the military the authority to target al-Shabaab in 2017.
Somali military and African Union Mission in Somalia (AMISOM) had recently stepped up the fight against Al-Shabaab since Mogadishu truck bombing in October past year which claimed lives of over 500 people.
United States troops helped Somalia's security forces rescue approximately 30 child conscript soldiers Thursday during a raid on an al-Shabaab camp, a United States military official tells CNN.