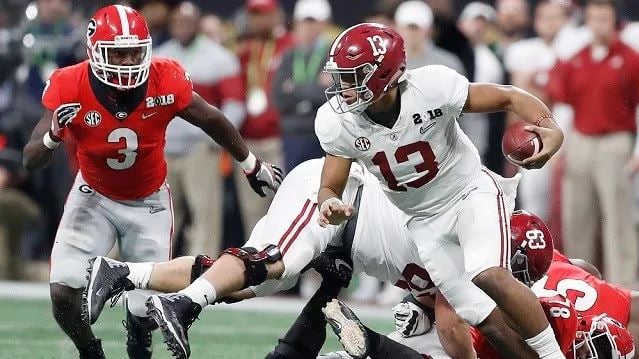 An Alabama assistant coach's backpack, which contained a Crimson Tide game-day playbook and other belongings, was stolen two days before Alabama played Georgia in the national championship game.
According to a police report, Karl Dunbar reported the theft on January 6 at the Marriott Marquis.
According to Tyisha Fernandes of WSBTV in Atlanta, Dunbar's personal backpack was taken from a room at the Alabama team hotel last Saturday in Atlanta. The Alabama defensive linemen used the room as a meeting area before Monday night's game. The backpack had $1,300, a laptop, a passport, his phone and the team's playbook for the championship game against Georgia. Police later found some of the items stolen in a restroom on another floor of the hotel.
More news: Animaniacs Will Return with New (and Old) Seasons on Hulu
More news: Del Potro too strong for Shapovalov By
More news: Football coach Barry Bennell 'abused boy 100 times'
Here's a photo of the suspectJust throwing this theory out there...maybe UCF is involved?
Now we know it clearly didn't matter because no where in the stolen playbook did it say that Tua would step in after halftime and be the second coming of John Elway.
Weekend editor based in Atlanta.