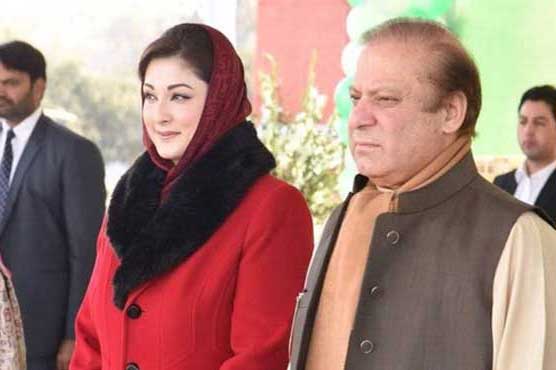 A three-member bench headed by Justice Muzahir Akbar Naqvi conducted hearing of the case.
He said the bench also dismissed Sharifs petition challenging the jurisdiction of the court in this matter.
The Supreme Court summoned a record of complaints against the speeches by PML-N leaders filed with the Pakistan Electronic Media Regulatory Authority (Pemra).
Accountability Court-I Judge Mohammad Bashir, who has been conducting corruption proceedings against the Sharif family since September a year ago, is presiding over the case.
The case of the Sharif family's upscale London flats is based on a reference filed by the National Accountability Bureau (NAB) on the Supreme Court's directives past year. Sharif has dismissed the corruption charges as politically motivated.
Counsel for one of the petitioners, Azhar Siddiqui informed the court that Pemra did not take any action over petitions filed with it regarding alleged anti-judiciary speeches by PML-N leaders. If convicted, he can be jailed. "A person dissatisfied at a verdict should file a review petition", he said.
More news: Spotify swipes a major player from Apple Music
More news: Kathua rape/murder case: SC asks J&K govt to protect victim's family, lawyer
More news: Vintage D-Wade Leads Heat To Big Game 2 Win Over Sixers
Nawaz Sharif and his sons Hussain and Hasan are accused in all three references whereas his daughter Maryam and son-in-law MNA Capt (retd) Safdar are named in the Avenfield reference only.
She said Maryam made the most adverse remarks about the five judges who handed down disqualification to Sharif.
Nawaz and Maryam skipped the last two hearings of the case as they were unable to leave Lahore due to weather conditions. "Instead of taking action, Pemra sought advice from judiciary".
Justice Naqvi observed that whereas Article 19-A of the Constitution guarantees freedom of expression and the right to "fair criticism" to every citizen, the right is conditional to law and regulation.
This is unedited, unformatted feed from the Press Trust of India wire.