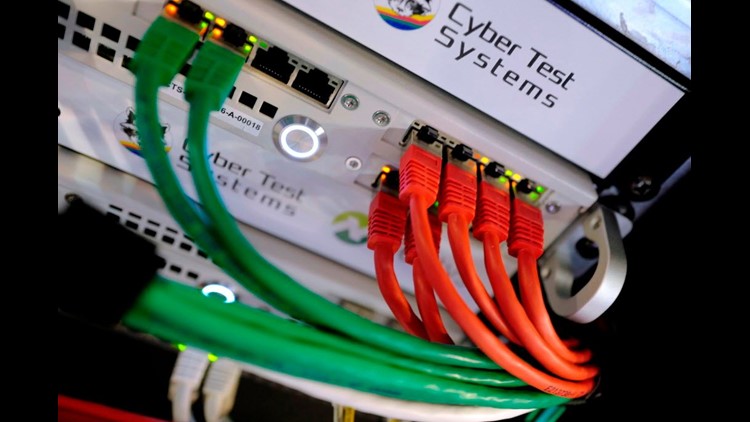 White House press secretary Sarah Sanders said in a statement on Monday that the administration is "considering additional sanctions on Russian Federation, and a decision will be made in the near future". Videos broadcast by Russian and Syrian media last week showed Russian troops visiting the building where the footage was filmed, and Russian Foreign Minister Sergei Lavrov told reporters that they had found no evidence of a chemical attack there.
The strike has drawn global outcry since it was carried out before the worldwide chemical weapons watchdog could probe the incident.
The Russian Foreign Minister asked: "Why the United States and its allies had carried out air strikes the day before global inspectors were due to arrive at the site?" OPCW inspectors have been attacked on two previous missions to the sites of chemical weapons attacks in Syria.
Inspectors in Syria have still not gained access to Douma, it is reported.
The Trump administration signaled Sunday that it will impose new sanctions as soon as this week on Russian Federation for supporting the Syrian regime as it allegedly conducted a deadly chemical attack against its own people.
For the near future, the strikes suggest that the White House has no intention of withdrawing 2,000 US troops now in Syria, as Trump suggested on April 4 that he intends to do.
The White House is continuing to debate placing additional sanctions on Russian Federation, clashing with an announcement United States ambassador to the UN Nikki Haley made on Sunday, The Washington Post reported Monday.
More news: Do not eat romaine lettuce — Warning from CDC
More news: U.S. weighing more sanctions against Russia: White House
More news: Barbara Bush in 'failing health,' will not seek additional medical treatment
The U.S. ambassador to the United Nations, Nikki Haley, on Sunday announced the sanctions and President Donald Trump's commitment to staying involved in the Syria crisis, hours before French President Emmanuel Macron took credit for helping turn around Trump's plan to withdraw U.S. troops.
Russian Deputy Foreign Minister said any new U.S. strikes in Syria would provoke a tougher response and will resist any new attempts.
Referring to the airstrikes, Haley said: "I think everyone knows that we sent a strong message".
The Russian foreign minister again denied the use of chemical weapons in Douma on 7 April. Konashenkov released statements by medics from Douma's hospital, who said a group of people toting video cameras entered the hospital, shouting that its patients were struck with chemical weapons, dousing them with water and causing panic.
Douma, in the eastern Goutha district, was one of the last bastions near Damascus of rebels fighting to topple Assad, and the alleged attack took place amid a ferocious government offensive.
Witnesses and Western governments say helicopters dropped chemical bombs that killed many children and women hiding in cellars from bombardment.
British Foreign Secretary Boris Johnson made this clear on Monday as he arrived at a meeting of European Union foreign ministers in Luxembourg, telling reporters: "I'm afraid the Syrian war will go on in its frightful, miserable way". Britain's May will make a statement to parliament on Monday on her decision and will repeat her assertion that Assad's forces were highly likely responsible for the attack.