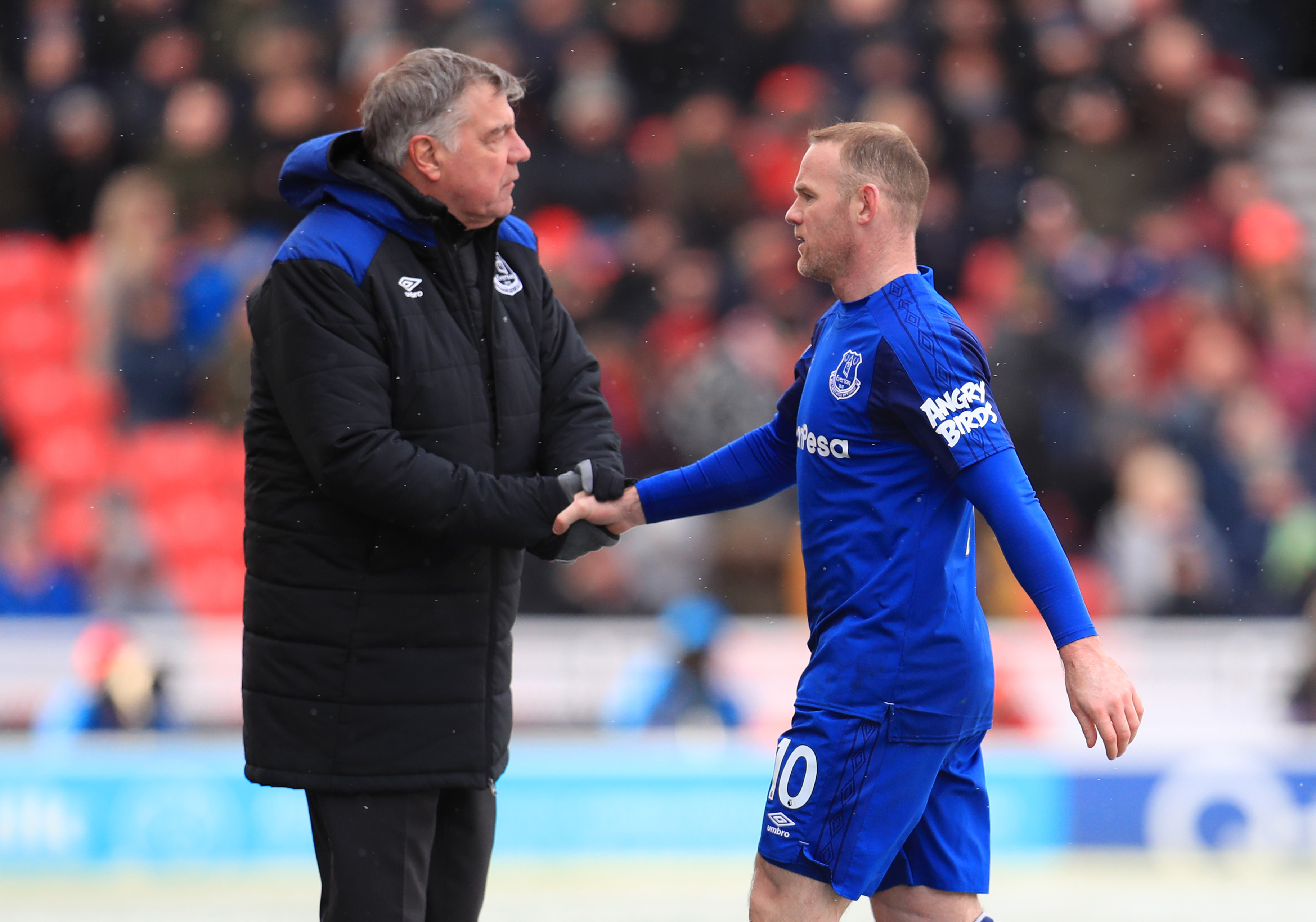 ESPN led with claims from their sources that Allardyce would be leaving Everton later this week and that was followed by corroborating suggestion by Andy Hunter which will be on the back page of tomorrow's print edition of The Guardian.
White's comment was never going to go down well with a fanbase that cares just as much about how the team plays as it does where they finish in the league. Allardyce still has a deal with Everton but said: 'Who knows what's going to happen next? "The season is finished and I am going to have a meeting with Farhad [Moshiri, the club's leading shareholder] this week and then I will go on my holidays".
"Then look at what I am doing at the same age - or you can wait until I am 63 years old, and then we can compare what I have done".
Allardyce said: "Yes. There are rumours about Wayne going elsewhere overseas - in China and America - but at the moment he is an Everton player and an Everton fan".
Everton manager Sam Allarydce says a decision over Wayne Rooney's future could be announced this week amid links with D.C United.
More news: South Koreans Are Still Buzzing Over Last Month's Inter-Korean Summit
More news: In Catalonia elected successor Pokdemon
More news: Al-Sadr's Sairoon bloc sweeps Iraq polls
"I can update you on the fact that all the rumours, gossip, miscalculations and stories the media are writing between me and Wayne are absolute rubbish", he told Sky Sports News.
"I've done all that I can, the backroom staff have done all that they can, and the players have done all that they can".
"That was pleasing but I do not think we can be happy with how the season has gone as a whole and where we finished".
Criticised for negative tactics, a lack of attacking adventure and goals, and some heavy defeats to teams in the top six, Allardyce failed to win over Blues fans and was the subject of increasingly vocal chants from the stands calling for his dismissal over the final weeks of the season.