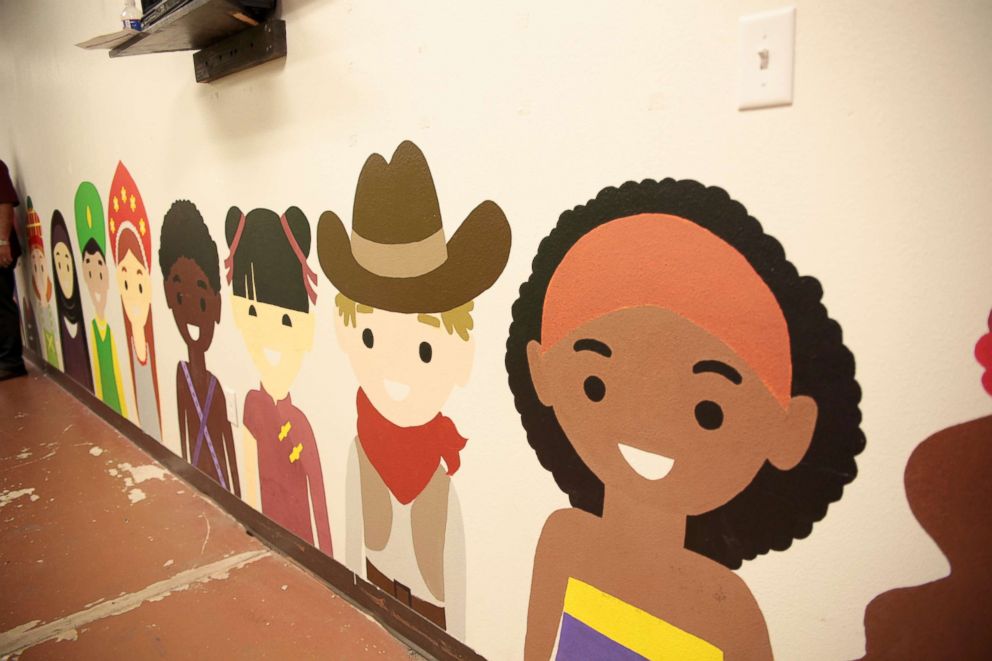 Attorney General Jeff Sessions enacted the zero tolerance policy as a deterrent. Another group of New York and New Jersey Democrats, led by Rep. Jerrold Nadler (D-NY), spent Sunday morning trying to get access to a family detention center in Elizabeth, New Jersey. Jeff Merkley, D-Oregon, when he tried to visit the facility on June 3, the USA government's Office of Refugee Resettlement opened the Casa Padre shelter in Brownsville to a tightly controlled news media visit. As of last week, over 570 unaccompanied children were in the custody of the U.S. Border Patrol, and almost 300 of those had been held for more than 72 hours, the limit for holding an immigrant of any age at a border station. The official capacity is 1,497. Center officials initially said they'd call the police on the visitors, but eventually allowed in the delegation. An extra bed has been added to each room, which means there are five bunks inside a 10 foot-by-24 foot space.
Children are only allowed to leave the complex for two hours each day. Though the rooms were originally created to accommodate only four children, a fifth roommate, who spends his nights on a cot, has been added as the shelter takes in more children. The former McDonald's is now a sort of cafeteria. On the walls of the facility are murals of US presidents, patriotic slogans, and lots of Pokémon posters. "We shouldn't be separating children from their parents".
The children, nonetheless, spend most of their day inside a converted store, the walls of which are plastered with murals of US presidents and quotations from them. He stated that "This place is called a "shelter" but effectively these kids are incarcerated".
The quotation attached to a picture of Donald Trump reads, "Sometimes by losing a battle you find a new way to win the war".
More news: Switzerland hold Brazil to 1-1 draw
More news: Despite US concessions, Trump's Singapore summit played well with voters
More news: UN Resolution on Gaza Blow to US
The first image visitors see when they enter the building is a drawing of President Trump against the backdrop of an American flag.
Founder and CEO of the nonprofit, Juan Sanchez, said only national media was invited, and declined an interview.
The shelter was reported to be clean and well staffed.
CNN reported in May that the Trump administration had chose to refer anyone found crossing into the U.S. illegally for federal prosecution, meaning that adults coming across the border with children will be separated from them as the parents await their criminal proceedings.