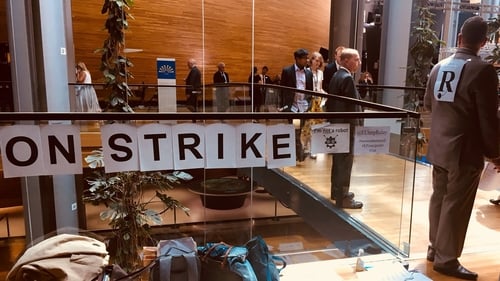 The result delays the final decision and gives the European Parliament more time to deliberate and amend the proposals before a decision is taken in September.
Gesac (the European Grouping of Societies of Authors and Composers), which represents 31 collection societies, says the defeat marks a "missed opportunity to fix the current unfairness in the digital market once and for all". "We will now return to the matter in September for further consideration and attempt to address peoples' concerns whilst bringing our copyright rules up to date with the modern digital environment".
The other is mandatory upload filtering, which would require online platforms such as YouTube, GitHub, and Instagram to install filters to prevent users from uploading copyrighted materials or seek licences to display content. The proposal contained two rules that were especially worrisome to internet companies and open internet defenders-Article 11 and Article 13. Copyright is a controversial topic with vested interests new and old.
It was the collaboration of all that opposed the legislation, from celebrities such as musician Paul McCartney and web creator Sir Tim Berners-Lee, to the dedicated public that helped MEPs get this win under their belt. One petition generated 20,000 signatures from creators. Voss and four other MEPs in favour of the overhaul criticised their opponents' "lies" and "fake news" during a press conference on Wednesday.
The move ramps up the pressure on the agreement, which is already facing legal challenges, with politicos saying that the commission needs to suspend the deal unless the U.S. sorts its act out.
More news: England to take on Sweden while hosts Russian Federation meet Croatia in Sochi
More news: Megaupload founder Kim Dotcom loses U.S. extradition appeal
More news: Thailand cave rescue: Boys 'can walk but can't dive yet'
"Great success: Your protests have worked!" MEPs voted 303 to 223 in favour of a resolution that criticizes the U.S. for not complying with the protection requirements, arguing that the Privacy Shield doesn't offer adequate protections demanded by the pro-privacy European Union laws.
Lobbying campaigns are set to accelerate over July and August, when the Brussels policy agenda usually slows down as the Parliament and Commission head into recess.
Supporters of the legislation were quick to voice their disappointment.
Conversely, Open Rights Group leader Jim Killock congratulates the EU Parliament for its recognition that "machine censorship of copyright material is not an easy and simple fix".
MEP Marc Joulaud denounced "a lobbying campaign of unprecedented violence orchestrated by United States tech giants".