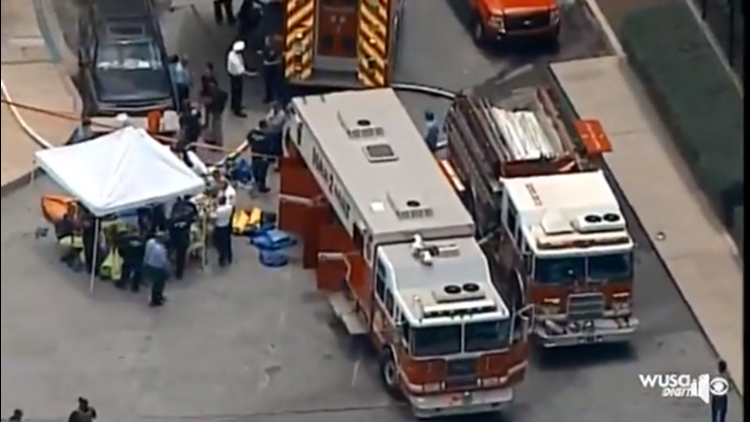 Employees were in the area when the incident occurred, and these employees have been isolated and are expected to be evaluated by the Fire Department.
According to WBAL, she said that a small sample of frozen tuberculosis was released in an area of the hospital that does not house patients.
The statement says it appears no one else was exposed.
Dajuan Robinson, a histotechnician who works at a Hopkins building across the street from the cancer research center, told the Sun he received a text alert about the situation.
Buildings at a Baltimore hospital were evacuated Thursday after employees were possibly exposed to tuberculosis, officials said. "We want to thank our employees for their quick response to the situation as well as the Baltimore City Fire Department". Further, Hopkins added, "We have confirmed that there was no risk to anyone on campus".
More news: 'Disorganized' Tropical Storm Beryl moving a little faster, but blowing no harder
More news: 'Don't blame yourself,' parent of trapped Thai youth writes to boys' coach
More news: Hamilton takes pole in Silverstone
"We have determined that there is actually no risk, meaning zero risk to anyone involved", said Landon King, the executive vice dean for Johns Hopkins University School of Medicine.
The building's air circulation systems were shut down shortly after the sample exposure to prevent the airborne disease from spreading, effectively isolating it.
"Tuberculosis (TB) is a potentially serious infectious disease that mainly affects your lungs".
According to Johns Hopkins Medicine officials, the amount of frozen tuberculosis released was the equivalent of a few drops. Because of its knack for picking on the immunocompromised, TB is much more unsafe and occasionally fatal for people who also have HIV. "If not treated properly, TB disease can be fatal".
Tuberculosis is brought around by the Mycobacterium tuberculosis bacteria and has reportedly infected around ten million people and has killed around 1.7 million globally in the year 2016 alone.