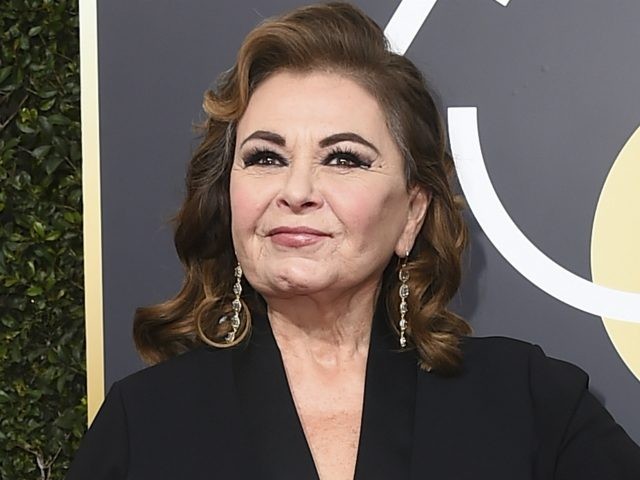 In late June, Barr told Rabbi Shmuley Boteach that she made herself into a "hate magnet" with her unhinged tweets, which also included calling George Soros a Nazi.
But Roseanne isn't done with all that just yet.
Roseanne Barr now says ABC canceled her show because she voted for Donald Trump "that that is not allowed in Hollywood".
If the goal of Roseanne's new project wasn't already evident.it should be after watching this.
More news: LeBron's Interest in Joining the Lakers is Strong
More news: Trump Claims Victory at NATO Summit, Boasts of U.S. Weapons Sales
More news: Andrew Lincoln Discusses Rick Grimes' Departure on The Walking Dead at #SDCC
Pentland told the news outlet that the content will be released on Barr's YouTube channel in an effort to get a truly unfiltered version of Barr.
The video starts with an off-camera interviewer saying something about a president and a hooker. "I'm trying to talk about Valerie Jarrett about the Iran deal".
She then sighs and exclaims, "That's what my tweet was about!" and he says again that she's "explained this literally 300 times". She also said her tweet was "insensitive" but "not racist". Barr screams. "Goddamnit! I thought the bitch was white!" "I thought the b***h was white, g*d damnit, I thought the b***h was white, f**k!" "Fuck!" at the top of her lungs. It's wild how "cut the bullshit" became a synonym for saying every racist thing that flies into your head. I thought the b*tch was white.
This is not how you apologize and understand what you did wrong. Because she is not being interviewed by anyone, there is no one to point out ABC was aware she had voted for Donald Trump when they ordered the Roseanne revival in the first place, and was still aware of it when the network announced they were picking it up for a second season. "I'm hoping this is her fooling with everybody", said Whoopi Goldberg on "The View" Friday. However, Barr backed out of the interview, stating that she did not trust television, and said that she would post her own video on YouTube to explain her side of the story.