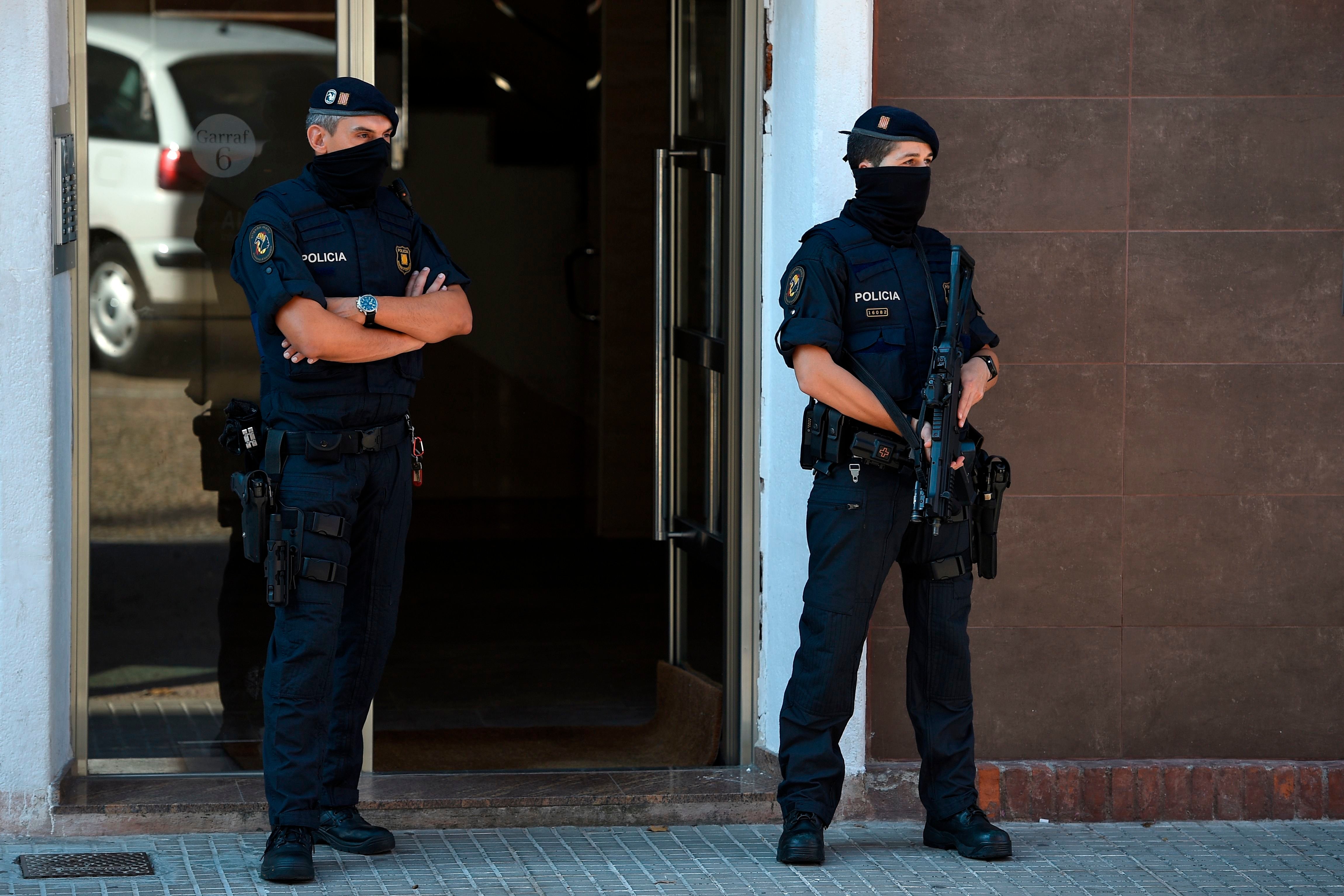 POLICE have shot a man, armed with a knife, after he allegedly attacked officers at a police station in Spain this morning (Monday).
A female police officer fired on and killed the 29-year-old man outside the police station in Cornellà de Llobregat in Catalonia, Spain, the Catalan edition of elPeriodico reports.
The man is said to have shouted "Allah is great" as he lunged at his targets, having gained entry to the station shortly before 6am by repeatedly pressing the buzzer at the security door and speaking to those inside over an intercom.
The police station was cordoned off and the attacker's body removed from the building, a photographer at the scene said.
A Tweet by the Mossos, the Spanish police, confirms the incident and the shooting of the aggressor.
But Comes said the agent who shot the man dead can only recall hearing him invoking the name of "Allah" and the rest of what he said was incomprehensible.
"Reaching conclusions is very hard before they have carried out the minimum of checks and looked into the motives", she said, according to the BBC.
More news: Watch Nvidia reveal its brand new gaming GPUs right here
More news: Trump accuses social media of being unfair to conservatives
More news: Apple removes 25,000 apps from App Store in China
Catalan police are due to give more details about the attack at a Barcelona press conference scheduled for noon (20:00 AEST). "On this evidence, for the moment, we are treating it as a terrorist attack".
Officers searched the man's home, which was located just a few hundred meters (yards) from the site of the attack.
The incident occurred just days after the first anniversary of a deadly jihadist attack in Catalonia.
On August 17, 2017, a rented van ploughed through crowds on the major boulevard Las Ramblas in Barcelona, killing more than a dozen people and injuring more than 100.
The Islamic State (IS) group claimed responsibility for the attacks.
Catalonia, which is home to a significant number of second-generation North African immigrants, has had a long history of Islamic militant activity.
He said police were checking whether they were authentic.