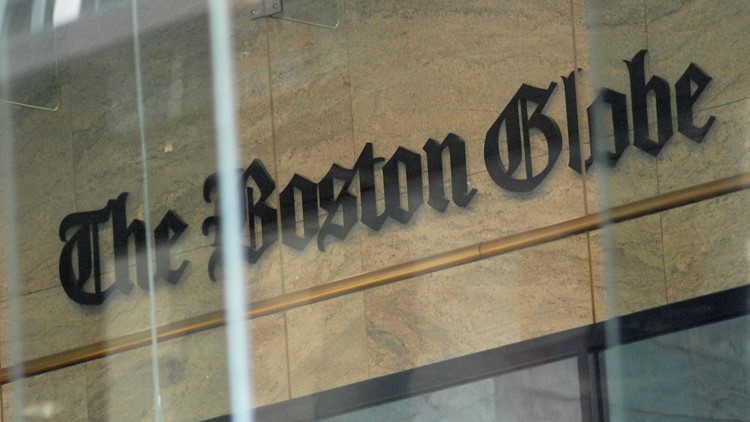 The group said that while US press freedom is enshrined in the First Amendment of the US Constitution, it "has been under increasing attack over the past few years, and the first year of President Donald J Trump's presidency has fostered further decline in journalists' right to report".
The Globe's initiative aims to denounce "the war against the free press" and it suggested that editorial boards take a stand against Trump's words regardless of their politics.
The president was quick to respond...
He slammed such negative coverage by The New York Times, CNN and The Washington Post as "fake news" and called these organizations "the enemy of the American people".
The Senate unanimously passed a resolution Thursday affirming that "the press is not the enemy of the people".
The publications running editorials Thursday included the New York Times, Chicago Sun Times, Philadelphia Inquirer and Miami Herald.
What the president may not realize is that the phrase has also been used repeatedly by dictators over the course of history.
In Belen, New Mexico, the Valencia County News-Bulletin wrote that "We are not the enemy; We are the people".
And Venezuela's former socialist president, Hugo Chavez, has referred to political dissenters as "enemies of the homeland".
More news: Teen Now Faces Charges After Pushing Friend Off 60-Foot Washington Bridge
More news: Afghanistan announces Muslim Eid holiday ceasefire with Taliban
More news: Son's arrival unable to inspire comeback win for South Korea
"At a practical level, we journalists sit through boring government meetings and learn about public school financing formulas, so you don't have to", said The Arizona Daily Star.
Newspapers from ME to Hawaii pushed back against President Donald Trump's attacks on "fake news" with a co-ordinated series of editorials in defence of a free press on Thursday - and, not surprisingly, Trump didn't take it silently.
CNN, which has been labeled as "fake news" by the president a couple of times, including last month when he refused to take a question from journalist Jim Acosta at a press conference with British Prime Minister Theresa May, wrote in a news story: "The campaign is significant because it moves the conversation about Trump's attacks out of Washington and NY and into communities across the country".
So, many Americans no longer debate facts; instead we get exaggeration, personal attacks, doctrinaire stances and a nation that is badly fractured.
Trump's definition of "fake news" is anything that's critical of him, and he has applied it to every major news organization except Fox News, which regularly beats the drum for reactionary conservative thought and from which he seems to draw most of his weirdest policy proposals. "I truly believe that America always solves its problems and combating risky and irresponsible attacks on journalism is no exception", Schumer said in a statement. But, he said, the newspaper values independence - a sentiment that was shared by the Los Angeles Times.
"The impact of Trump's assault on journalism looks different in Boise than it does in Boston", she wrote in the pitch to other papers.
"We noted with regret the hurtful nature of his remarks last month calling most journalists dishonest even as we attended funerals for five friends and colleagues killed in the June 28 attack on our newsroom", it added.
"Trump's references to us as the "enemy of the American People" are no less unsafe because they happen to be strategic", the Kansas City Star wrote. Freeman wrote that Trump has the right to free speech as much as his media adversaries.