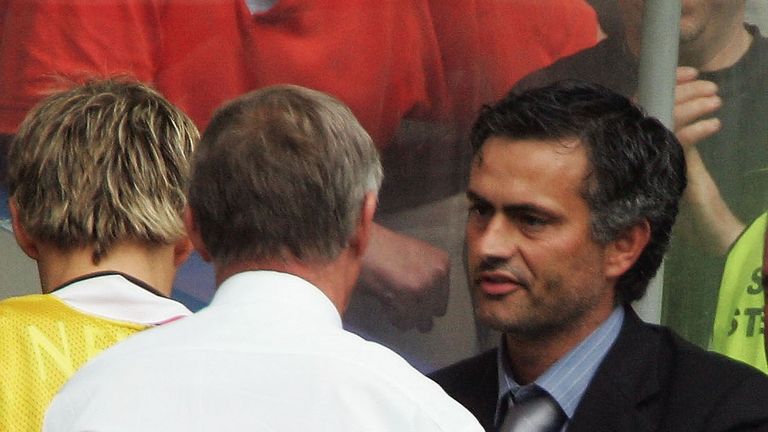 "It is time for me to stop thinking about the market", he said.
And he again talked about United's failure to spend on new players after adding Fred, Diogo Dalot, and backup goalkeeper Lee Grant earlier in the summer window. However, there was no indication that it was a deliberate tactic on his part or that he was being economical with the truth.
Mourinho also questioned the role he has at the club. "The information I have is no", he replied matter-of-factly.
The Fiver: sign up and get our daily football email.
"I don't think I was playing as well as I could with my attacking capabilities last season, and that's what I'm known for".
"If we are happy with our squad and can not improve our squad, sometimes it's better to keep our squad together".
Everton have a great chance to record their first win of the campaign next Saturday when they take on Southampton at Goodison Park and will be hoping the Saints replicate the form that made them relegation fodder last season.
More news: Jorginho, Sarri debut with easy Chelsea win
More news: Erdogan warns U.S. of harming its own interests, security
More news: 'Suicidal' mechanic stole empty plane then crashed into island after F15 chase
Wanderers, who won the Championship title last season, have strengthened their squad with eight new players over the summer. The France World Cup victor did captain United on Friday and netted a penalty in the 2-1 victory over Leicester.
"Naby Keita, I believe he will be a massive player, same with Fabinho, and Shaqiri will be a great signing too".
"The target is Leicester match and the tactics to be changed in Championship Manager you can just press a button", he said.
But Claude Puel's side were unable to maintain that level in the second half and Juan Mata should have scored for United after good work from Pogba and Alexis Sanchez.
"I went to watch Kepa Arrizabalaga at Athletic Bilbao 18 months ago, and at half-time, I looked at my host and asked who on earth he was".
"I have worked really hard over the pre-season and I had a lot of time to reflect, and work on what I needed to".