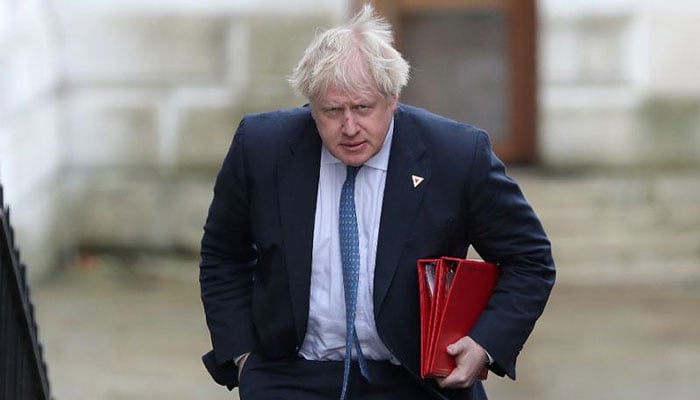 The Conservative Party's chairman, Brandon Lewis, has called on Mr Johnson to apologise for the comments.
Now, Theresa May has said she agrees with Mr Lewis, upping the pressure on Mr Johnson, who has so far refused to apologise and dismissed his critics as "ridiculous".
Armeena Khan on Wednesday called out former London mayor, Boris Johnson, on his derogatory remarks about women who opt for "full-faced veils". "He should not have used it", May said.
Armeena added, "If a woman wants to wear a short dress, it is her right and freedom to do so".
Writing in the Daily Telegraph on Monday, Britain's one-time top diplomat said women wearing the burqa looked like "letter-boxes" or "bank robbers".
There was no immediate sign that Johnson planned to back down.
More news: Kepa Arrizabalaga in line to make Chelsea debut against Huddersfield
More news: Rick Gates, testifying in Manafort trial, admits to affair, London apartment
More news: At least two Israelis injured as Gaza rockets strike Sderot
Johnson is yet to issue a response.
Junior foreign minister Alistair Burt told the BBC: "I would never have made such a comment, I think there is a degree of offense in that, absolutely right". "If we fail to speak up for liberal values then we are simply yielding ground to reactionaries and extremists".
Johnson has been in direct communication with Bannon in recent months, according to media reports. Some suspected Johnson's burqa comments were meant to boost his appeal among right-wing members of the party.
"It's not the job of the Prime Minister to tell backbenchers what to do".
But Johnson received support from some quarters, with Conservative MP Nadine Dorries saying he "did not go far enough".
Sayeeda Warsi, Johnson's colleague in the Conservative Party, and a member of the House of Lords, accused him of making "hate crime more likely" with an indefensible "dog-whistle" reference to fully veiled Muslim women.