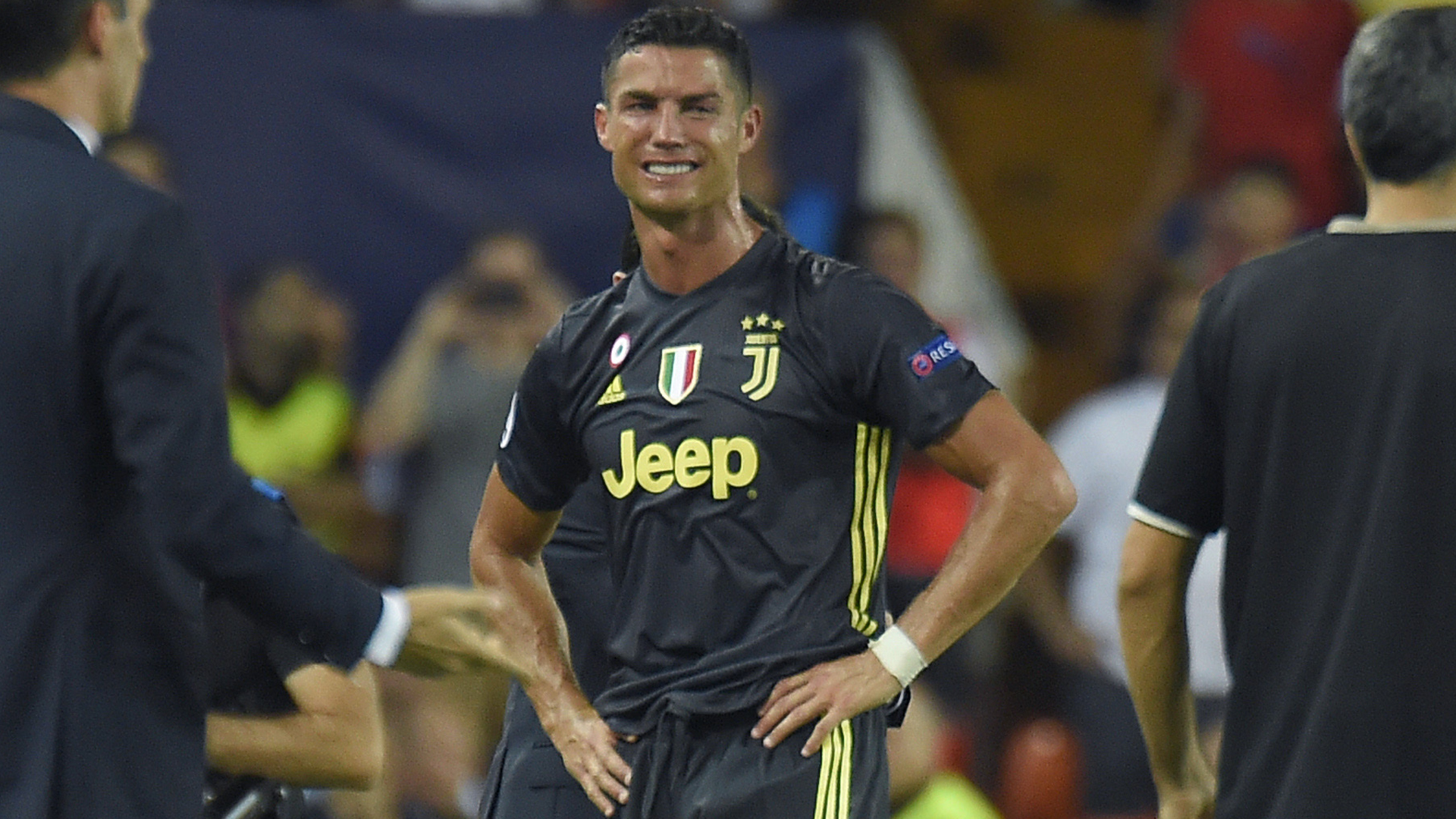 During the first half of Juventus' Champions League match against Valencia, Ronaldo made minimal (and likely unintentional) contact with Valencia's Jeison Murillo.
Ronaldo was given his marching orders for an off-the-ball incident with Murillo.
It was the first red card in the Champions League in Ronaldo's career, in his 154th appearance.
The former Inter Milan defender went down, and Ronaldo reacted angrily - appearing to grab his hair, sparking a mini-brawl. The Juventus player protested the decision before leaving the pitch in tears.
Juventus has won Europe's premier club competition twice but the last time was in 1996.
However, just when Valencia seemed to be in the ascendancy against the 10 men from Turin, Dani Parejo gave away a clumsy penalty on Bernardeschi, one which Pjanic converted in the 44th minute.
More news: Sens. Johnson, Baldwin want to hear from Kavanaugh, accuser
More news: 'If She Shows Up.' President Trump Says Christine Blasey Ford Should Testify
More news: Trump to declassify documents on Russian Federation investigation
Ronaldo's red card. Make your own mind up.
After all, the sending off could see him miss a huge game with Manchester United that would prove a crucial match in the group stages as well as a fairytale reunion.
Mario Mandzukic and Sami Khedira had already missed glaring opportunities before Ronaldo's dismissal and, after a shaky few minutes following the red card, Juventus got back into its stride and took the lead on the stroke of halftime.
Then, in the fourth minute of the second period, referee Felix Brych awarded the visitors another penalty, this time penalising Murillo for a tussle with Leonardo Bonucci at a corner.
Parejo stepped up but Wojciech Szczesny saved his spot-kick to sum up the Spanish side's frustrating evening.