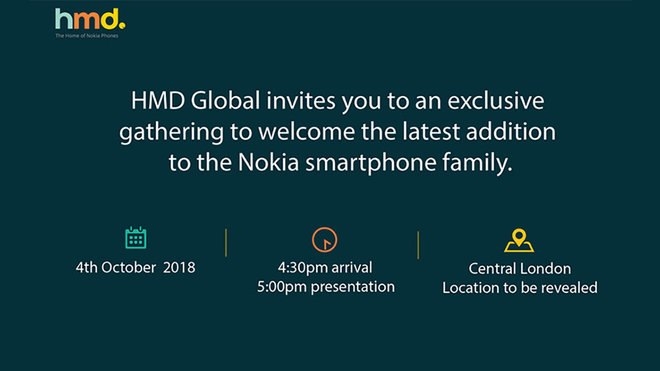 Meanwhile, India's largest ecommerce retail site Flipkart has also posted a teaser page on its site that sheds some light on the launch date of the Nokia 5.1 Plus. Under the hood is the 12nm MediaTek Helio P60 octa-core processor clocked at 2.0GHz. Now, the company has confirmed to launch the Nokia 5.1 Plus in India on September 24th. Some of the differences includes the ZEISS badge that is positioned at the middle of the vertically-stacked dual-lens camera setup.
Going by the leaked press renders, the Nokia 7.1 Plus will look similar to the Nokia 6.1 Plus.
The one with the notch which is Nokia 7.1 Plus as per this tip may have been leaked by well-known leakster Onleak in a tweet. However, some live images of the front panel of the Nokia 7.1 Plus emerged online that suggested there will be no notch and the phone will instead offer even bezels on the top and bottom. The size is yet to be revealed, but it will be a 6-inch plus screen in a 19:9 aspect ratio. This is a rumored flagship which is said to have a curved OLED screen, four or five cameras in total (split between the front and back), an iris scanner and a Snapdragon 845 chipset.
The smartphone will come with standard connectivity features including dual SIM 4G support. The Nokia 6.1 Plus is also on Android 8.1 Oreo and is expected to get the Pie goodness by the end of 2018.
More news: From kitchen to cars, Amazon expands Alexa reach
More news: Woods eagles 18 to make 65 at Tour Championship
More news: Asia Cup 2018: High-flying Nawaz keeps Pakistan on top
Nokia 7 Plus is now available in the Indian market at under Rs 25,999. Many fans and tech critics will be eager to see how the photo sample quality will turn out in the Nokia 9. The battery specs are not out yet, but it's expected to be somewhere around 3,500mAh.
Stay tuned with us on September 24 for the official pricing and availability details of Nokia 5.1 Plus.
We'll let you know exactly what actually is announced as soon as we find out on October 4.