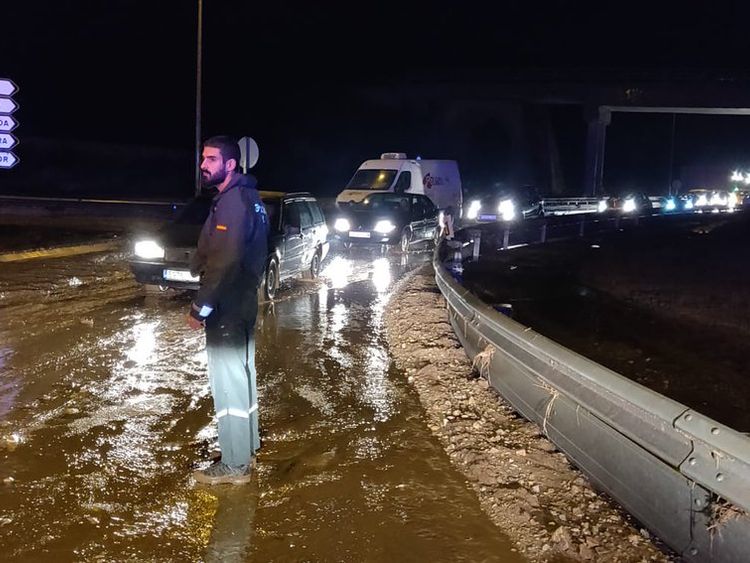 TWO BRITS are among at least five people confirmed dead in Mallorca after flash floods tore through the popular resort island yesterday, with the death toll expected to rise.
Two of those killed were in Sant Llorenc, one in Arta and two more in S'Illot.
A spokeswoman with the regional emergency service said two British nationals and a Dutch woman were among the victims, but she couldn't confirm whether six more people were still missing at midday as local media reported.
A sudden storm hit the town of Sant Llorenc es Cardassar, in the east of the island was hit on Tuesday 9 October.
Spain's weather agency said up to 22 centimeters (8.7 inches) of rain fell within four hours, triggering flash floods in the island.
Footage broadcast of the floods showed cars being swept away by the rampaging flood waters and many people remain trapped in their homes following the heavy rain which hit the region.
More news: Google's New $35 Chromecast Plays It Safe
More news: England can compete with Modric, Rakitic - Barkley
More news: A New Version of The Legend of Zelda Just Launched on Switch
The British couple were reportedly in a taxi when they were caught in the flood.
Between five and 20 people are still thought to be missing after the downpours, local media reported.
Hundreds of displaced residents are seeking shelter in emergency relief centres, while soldiers have been sent to assist the rescue effort, Spanish authorities said. The flooding also affected phone communications and forced the closure of at least seven major roads.
Prime Minister Pedro Sanchez called news of the flooding "devastating " on Twitter: "My solidarity and support goes out to the families and friends of victims and all the affected by these tragic floods".
Sanchez was planning to travel to the area later today, his office said.