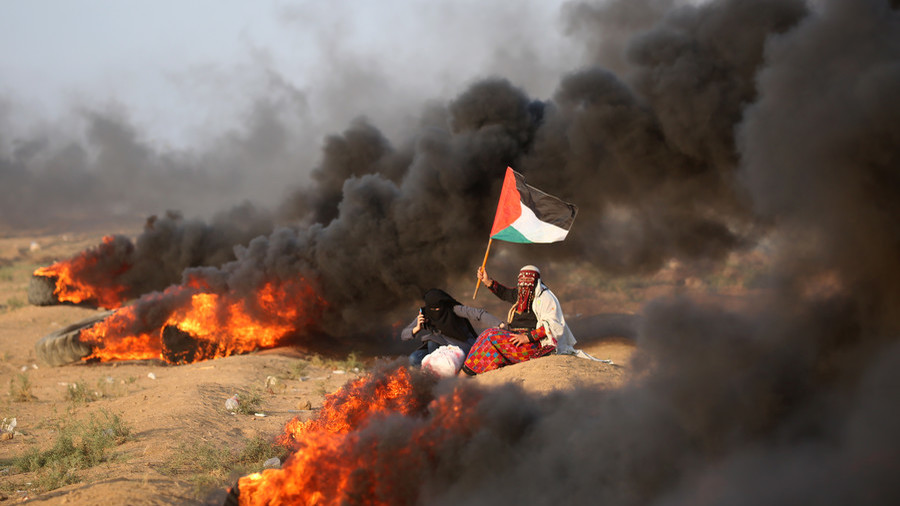 In August, Israel carried out air strikes against sites allegedly used to make incendiary balloons and kites, and the ensuing exchange of fire between the Israeli army and armed Palestinian factions brought both sides close to war.
Footage from Israel Channel 10 showed damage to the fence and yard of the home. There were no reports of serious injuries in Israel. The military said another rocket had been launched from Gaza, falling into the sea.
Israel Defense Forces retaliated on Wednesday morning to a missile strike on Beersheva, hitting 20 "military facilities" in the Gaza Strip. Among the targets was a terror tunnel, a weapons factory and a naval commando base. In addition, the IDF identified an attempted rocket launch in northern Gaza and struck the launcher before the rocket was sacked.
To this end, "Hamas has turned the violent demonstrations at the Gaza border into 24/7 events to get the IDF soldiers accustomed to the ongoing presence of Palestinian activists at the fence, including at night", the JCPA found. Israel holds Hamas - which controls Gaza - responsible for everything that happens in the coastal enclave.
The rocket fire comes after months of violent Palestinian protests on the Gaza border, sparking deadly gunfire from Israeli troops and fears of an all-out conflict between Hamas and Israel, which have fought three wars since 2008. MMP leader Mo'men Aziz told CNN they had nothing to do with the rocket launched from Gaza.
The Israeli military has also closed the Gaza border crossings and reduced the fishing zone off Gaza to three nautical miles, Israeli Minister of Defense Avigdor Liberman said in a statement.
More news: Explosion hits collage in Crimean town of Kerch; several dead
More news: O'Rourke attacks Cruz as 'dishonest' in testy 2nd Texas Senate debate
More news: Former Atlanta Falcons running back busted by wife molesting little girl
A second missile from Gaza landed off the coast near the greater metropolitan area of Tel Aviv.
"We must deliver a serious blow to Hamas, and this is the only option to return the situation to its previous level and to reduce the level of violence to zero or almost to zero".
He added that he hoped the Israeli security cabinet, meeting on Wednesday to discuss the situation in Gaza, would take a hard line "even at a price of moving to a wide-scale confrontation".
A Palestinian source said Egyptian officials in Gaza have been in touch with Israel to try to avoid further escalation.
The caption for the award-winning image states: "Palestinian Saber Al-Ashkar, 29, hurls rocks during clashes with Israeli forces along the border with the Gaza strip, east of Gaza City, on May 11, 2018, as Palestinians demonstrate for the right to return to their historic homeland in what is now Israel".
The head of Egyptian military intelligence, Abbas Kamel, is scheduled to visit Gaza this week to renew high-level cease-fire talks.