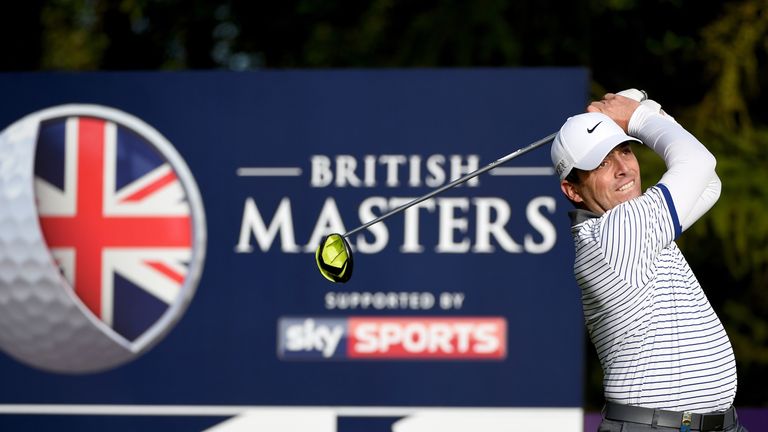 The Italian also made history alongside Tommy Fleetwood by becoming the first European pair to win all four of their ties, but Molinari admitted ahead of the British Masters on Wednesday that he was aware of back pain throughout the Ryder Cup weekend, and decided not to tell European captain Thomas Bjorn.
Fleetwood, who will play in China and Turkey before contesting the season-ending event in Dubai, added: "I'm a long way behind but it's the opposite of last year in that I led all year last year and this year for the final few events I'm kind of chasing it now".
"I might get nowhere near and it's a stretch as a goal to think about it, but I'd love to play Dubai with a chance", said the Englishman.
"I'm starting to feel jaded a little bit", Fleetwood said.
Fleetwood revealed on Wednesday that he is likely to feature at two more tournaments between the British Masters and the season-ending DP World Tour Championship in Dubai, but the Englishman will not be too sorry if he can not overhaul his Ryder Cup companion. I'd love to get in contention in a couple of events and maybe win one.
"It's going to be a little odd to try and beat each other instead of playing as a team", Molinari said. All I can do is try and approach it day by day, tournament by tournament, like I've done so far. 'I didn't see any shots that frightened me and it's about time I kicked on and won another event.
More news: Pink hair, this new salon cares
More news: Winning bidder for shredded Banksy painting decides to keep it
More news: Michael Bublé Is Retiring From Music After One More Album
"We're still going to go out for dinner one of these nights, and yeah, I still need to try and beat him to stay ahead in the Race to Dubai". It's been going fast with so many things happening, and really not enough time to rest and recover.
Europe's Ryder Cup hero Francesco Molinari has revealed he was carrying a back injury during his record-breaking performance at Le Golf National in September.
"Tommy is younger than me and has a lot more energy", Molinari said, after his one-over 73.
Pepperell was ranked outside the world's top 500 as recently as May past year, but won his maiden European Tour title in Qatar in February and followed a runners-up finish in the Scottish Open with a tie for sixth in the Open seven days later, carding a closing 67 at Carnoustie despite being hungover.
"Reaching world number one is an achievement and a milestone that is huge to me". I want to be Postman 2.' There are definite similarities between Postman 1 (Ian Poulter, of course) and the ebullient Londoner, who already has four victories playing in only his 50th European Tour event.