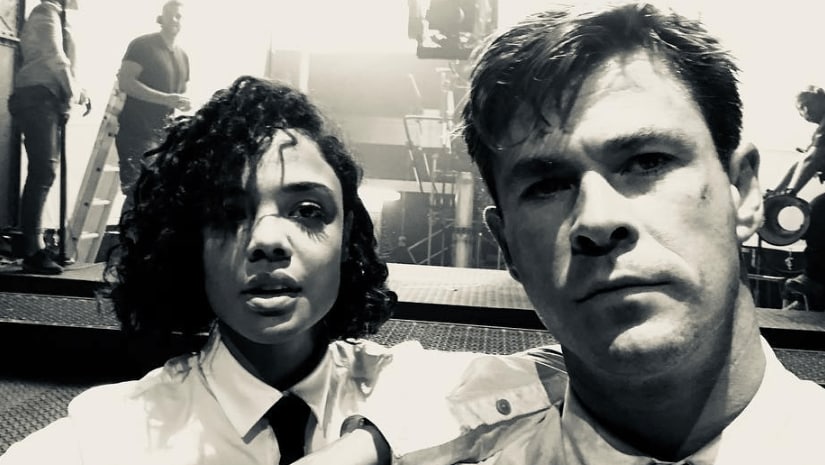 The original three Men in Black movies were box office smashes, collectively bringing in more than $1.6 billion at the box office. But no longer are we in the dark about how Sony Pictures is presenting this fourth film in the franchise. Sony hasn't confirmed that Men in Black International is the official title of the reboot spin-off flick, but we wouldn't be surprised if it is based on what we already about the film.
This title is, well, pretty straightforward. The film will be titled Men in Black International according to a new report from Collider, which notes that the film's booth at Brazil comic convention CCXP which bore the name.
More news: 'Simmba' Song: Ranveer Singh-Sara Ali Khan Groove to 'Aankh Marey'
More news: End of UK's Golden Visa Scheme to Affect Chinese, American, Indian Investors
More news: Resident Evil Reboot Taps Johannes Roberts to Write, Direct
F Gary Gray, well-known for his work in Fate of the Furious and Straight Outta Compton, will be directing the spin-off of sorts. Emma Thompson from Men in Black 3 is reprising her role as Agent O. Other members of the cast include Rafe Spall, Liam Neeson, Rebecca Ferguson, and Kumail Najiani. The following two sequels were also helmed by Barry, but Men in Black International will see a new set of field agents who take over from the popular duo.
Check out the photo below. The outlet's editor-in-chief Steve Weintraub discovered that the film, led by Thor: Ragnarok co-stars Chris Hemsworth and Tessa Thompson, is actually be called Men in Black International.