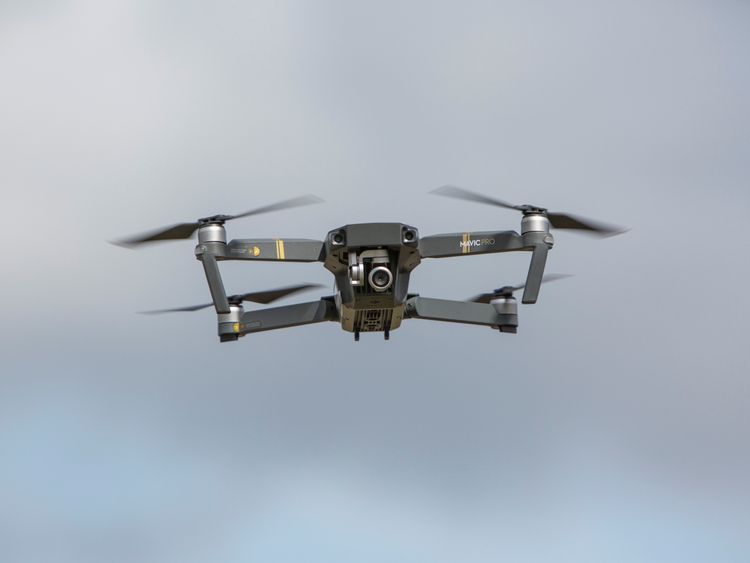 Fresh drone sightings have been reported at Heathrow Airport, with some flights suspended until further notice as an investigation is underway. The airport in West London is the businest in the United Kingdom, as well as being the second businest airport in the world in terms of worldwide passenger traffic.
"We are now responding to a drone sighting at Heathrow and are working closely with the Met Police to prevent any threat to operational safety", the airport's press office said in a statement.
It added that "officers based at Heathrow are now investigating", along with colleagues from the airport. "We apologies to passengers for any inconvenience this may cause".
Police were called just after 5pm to "reports of a sighting of a drone in the vicinity of Heathrow Airport".
One tweeted: "We've been sitting on the runway at Heathrow for like an hour and a half".
Another wrote; "Grounded at #Heathrow whilst waiting to fly home to Manchester, first officer says flights suspended whilst police investigate possible #drone activity".
More news: Intel releases new 9th Gen Core desktop CPUs without graphics
More news: 'School staff member' detained after 20 primary pupils wounded in Beijing attack
More news: Great 2019 season start for young Canadian-Romanian tennis player Bianca Andreescu
The reported sightings follow the pre-Christmas shutdown of London's Gatwick Airport for parts of three consecutive days - also due to reported drone sightings.
Today, the British government announced a package of measures created to give police extra powers to combat drones.
"I am clear the government is taking action to ensure that passengers have confidence their journeys will not be disrupted in future, aircraft can safely use our key transport hubs and criminals misusing drones can be brought to justice".
This crucial technology will detect drones from flying around sensitive sites, including airports and prisons, and develop a range of options to respond to drones, helping to prevent a repeat of incidents such as that recently experienced at Gatwick. Exclusion zones are now one kilometre around airports and will be extended to five kilometres.
From November 30 this year, operators of drones weighing between 250g and 20kg will also have to register and take an online pilot competency test.