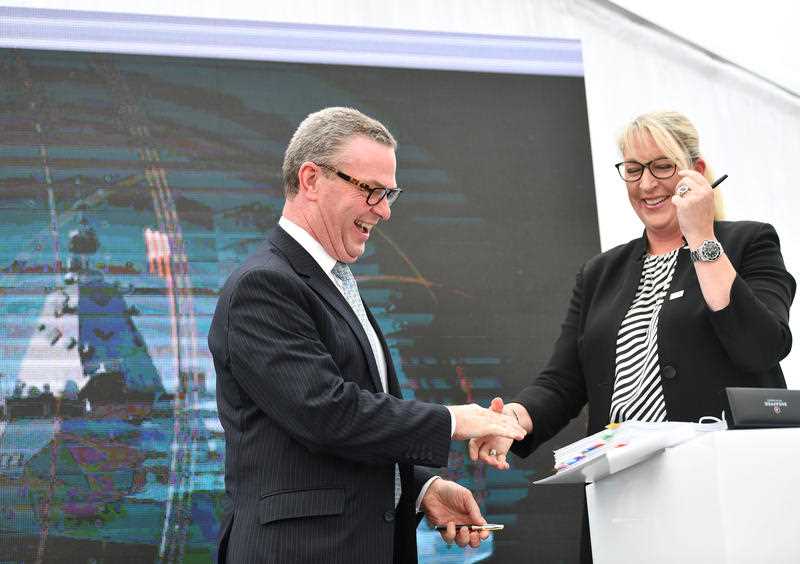 In 2016, France won a tender for the construction of 12 new-generation submarines for Australia, beating Japan and Germany.
Australian Prime Minister Scott Morrison told reporters in Canberra: "This means we are ensuring we are at the front of the pack when it comes to the latest naval vessels and firepower".
The A$50 billion ($35 billion) Future Submarine program will see 12 conventionally powered submarines built for the Australian Navy, with the first expected to be completed by the early 2030s.
Australia and the France-based Naval Group will apparently ink an agreement for the construction of a new fleet of submarines for the Australian navy. "This agreement will create around 2,800 jobs for Australians, while helping to protect our country and keep Australians safe", Christopher Pyne said on Twitter.
More news: ATP roundup: Tsonga, Herbert attain last in Montpellier
More news: Leeds' Clarke to continue recovery at home after falling ill at Middlesbrough
More news: Registration mistake turned back New Zealand flight to China
It is both Australia's largest ever defence procurement project and Naval Group's largest ever foreign sales deal.
Morrison said work on the design of the Attack class has continued without interruption under an AUD500 million Design and Mobilisation contract that was signed in September 2016, and would continue uninterrupted under the SPA. Program milestones include pre-sizing of the Future Submarine has been completed, feasibility study phase of the Future Submarine design contract being undertaken in France with the support of Australian engineers has been completed.
"Other activities required to deliver this major program, including the development of the submarine construction yard at Osborne in South Australia, are continuing". Initial design work for the new submarine class is now taking place in Adelaide and Naval Group's headquarters in Cherbourg, France.
Suppliers of the top five pieces of equipment including the main motor, diesel generators, switchboards, batteries and weapons discharge systems have been reviewed and will be announced in 2019.