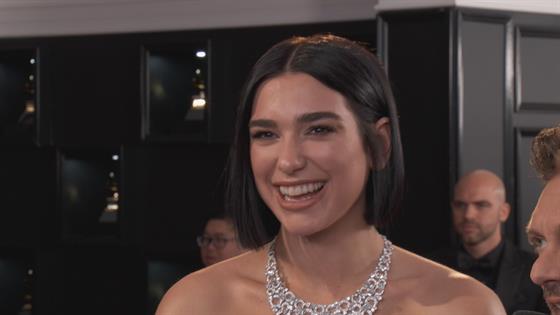 However, even in her overwhelmed state, she still managed to throw a bit of shade at Grammys boss Neil Portnow, after his comments about female artists, in the wake of last year's male-heavy show.
According to Rolling Stone, this comment on stage was a direct rebuttal to remarks made by The Recording Academy President Neil Portnow, former head of the organization that runs the Grammys, who said past year that to attain the prominence and equal representation, women in the music business would need to "step up".
During her acceptance speech, the 'Swan Song' singer said "I guess this year we've really stepped up".
"Oh my goodness, thank you so much", Dua said. One of the most noteworthy parts of her speech was, "No matter where you're from, or your background, or what you believe in, never let that get in the way of you and your dreams, because you deserve it".
More news: Frozen 2, Idina Menzel, Jonathan Groff, Josh Gad, Kristen Bell
More news: Bulldogs host unsafe Lady Vols
More news: Police believe they've identified woman who tossed chair off condo balcony
Her friends and family cheered on the star as she shouted and danced upon hearing the impressive news.
Following the translated dig by Lipa, Portnow took the Grammy stage later in the night to address diversity, inclusion and what the future holds as his tenure comes to a close.
Lipa beat out Greta Van Fleet, Luke Combs, Chloe x Halle, H.E.R., Margo Price, Bebe Rexha, and Jorja Smith for the Best New Artist accolade.