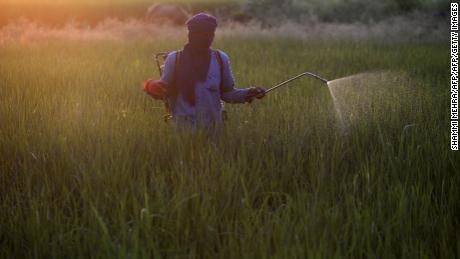 Some insect populations could be extinct within a century, according to research published by a group of worldwide scientists.
A lot of people don't necessarily appreciate insects, mosquitoes, bugs and bees, especially if they are allergic to bites or stings.
Their findings, which were published this week in the Biological Conservation journal, revealed that this "bug apocalypse" might lead to the extinction of 40 percent of insect species over the next few decades.
Because of the importance of insects to natural systems and other wildlife, "such events can not be ignored and should prompt decisive action to avert a catastrophic collapse of nature's ecosystems", the scientists warned.
Speaking with The Guardian, report co-author Francisco Sánchez-Bayo of the University of Sydney said: "If insect species losses can not be halted, this will have catastrophic consequences for both the planet's ecosystems and for the survival of mankind".
If insects continue dying, it would create major problems for life around the world, because insects are some of the main food sources for many animals including birds, fish, reptiles and some mammal species.
"The main factor is the loss of habitat, due to agricultural practices, urbanisation and deforestation", he told BBC News.
According to the study's authors, insects have served as the "structural and functional base of numerous world's ecosystems since their rise. nearly 400 million years ago".
More news: Man Utd boss Solskjaer: PSG experience (& Kimpembe not seeing red) was difference
More news: Scotland boss Townsend insists he is to blame for defeat by Ireland
More news: China trade talks resume
We learned that more than 40% of the species of insects are declining and a third is already endangered.
They found evidence for decline in all insect groups reviewed, but said it was most pronounced for butterflies and moths, native bees, beetles and aquatic insects such as dragonflies.
"Unless we change our ways of producing food, insects as a whole will go down the path of extinction in a few decades", the review's co-authors wrote. The heavy use of pesticides, climate change and invasive species were also pinpointed as significant causes.
'It is very rapid.
Next was pollution and the widespread use of pesticides in commercial agriculture. The researchers also note this is the first study of its kind to provide a global picture of insect decline.
They do everything from providing food for small animals, pollinating 75 percent of the world's crops and replenishing soil, to limiting pest numbers.
"Climate change is one of the big reasons we have got to obviously start and tackle climate change properly, to tackle it and also reduce it".