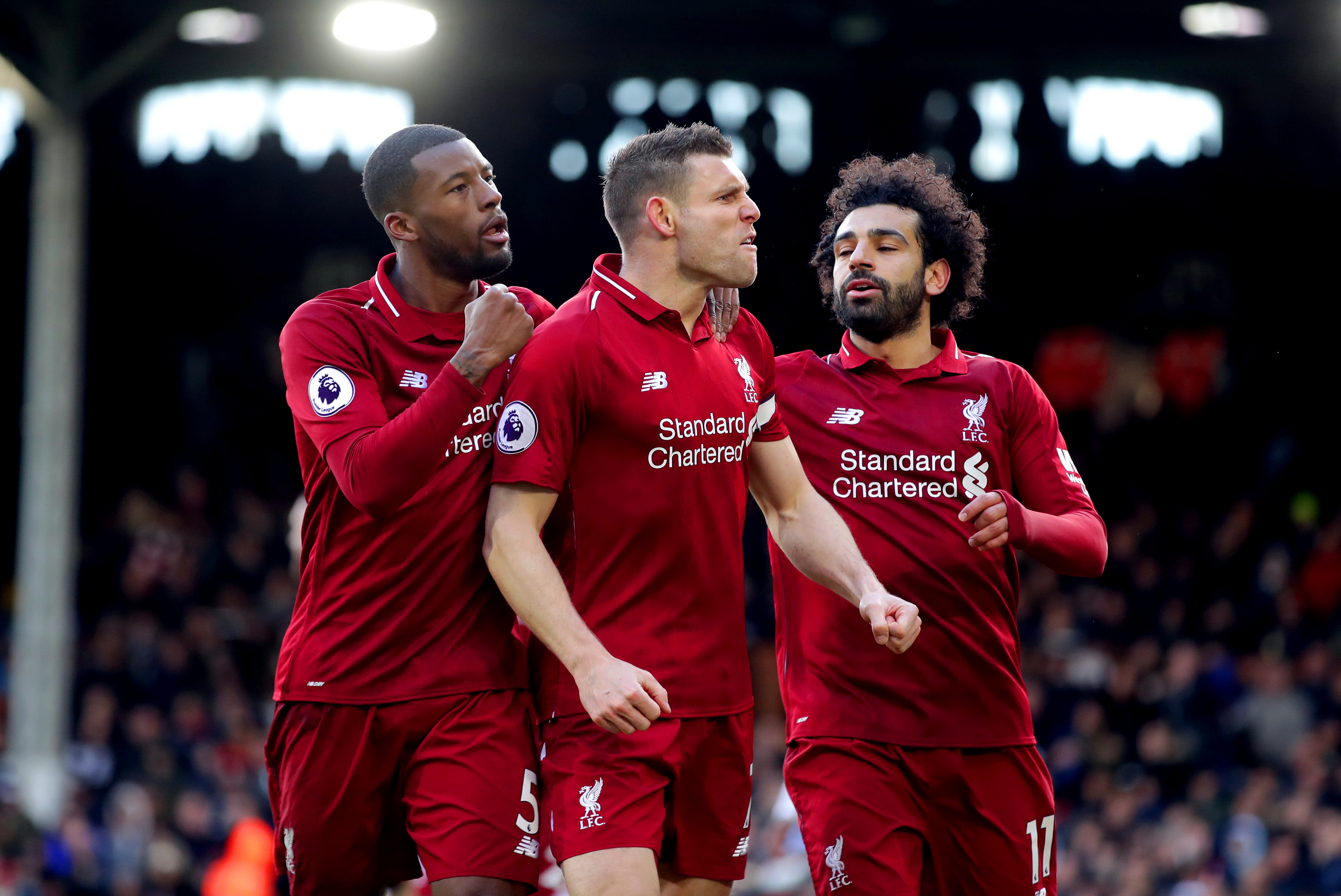 Liverpool hit the road this week in order to take on Porto in the second-leg of the Champions League quarter-finals.
"I watched their derby against Lisbon here years ago". "To be that, you have to win trophies, and that's something..." "Until we were 2-0 up [and] it was a completely open game - you don't remember things like this. No way. That's exactly what Porto are thinking", Klopp added. "What we do tomorrow we show on the pitch, not at the press conference", Klopp said with a wry smile.
Klopp revealed the Reds spent 45 minutes yesterday studying that second-leg performance from Porto in the last round.
"We still know we have a really tough job to do tomorrow, We were really good in the first leg. We have to play at our limit 100 percent", he said, adding that the Portuguese side had won all four Champions League home games this season. "It's not easy, we know that, but we should not think about anything else".
"There's no risk that I need to convince the boys that Porto are really good".
More news: Watch the moment when Notre Dame's burning spire topples over
More news: Climate change, social care are top issues in Finnish vote
More news: Government directs Apple and Google to delete the TikTok App
Milner agreed: "The result previous year was a bit of a false result". Dejan Lovren didn't travel with the squad to Portugal, left out due to illness, and while Joe Gomez will be part of the 18-man team, Klopp suggested that he would not start as Liverpool manage his return from a broken leg in December with caution.
"Pepe and Herrera are coming back and they are key players", said the Klopp.
Liverpool have never lost a European match against Porto in seven previous encounters (W4 D3 L0), keeping three successive clean sheets against them.
We played Roma and they can be an uncomfortable opponent but I didn't really see a chance for them when they played Porto (in the last 16). "I'm not sure. But can he come on whenever he's needed: I would say yes".
"Having a player with the quality of Joe, remember the season he played before he got injured - that was incredible, so we're really happy he's back".