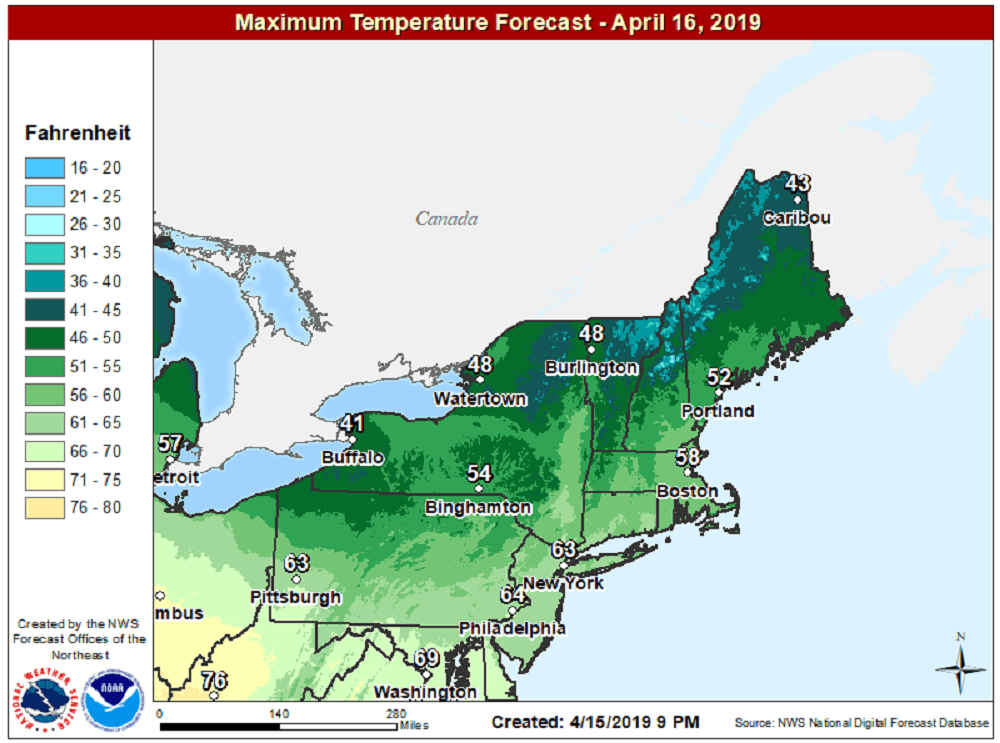 Although more clouds will move in by midday, high temperatures will still manage to warm into the mid to upper-70s! Winds are going to be out of the northeast today around 5 to 10 miles per hour, but that will keep lakeside areas down in the 40s but further inland we will have highs in the mid and upper 50s.
Britain has been experiencing mild spring-like weather recently however this is expected to change this week, continuing into the Easter weekend.
And long weekend planning means looking at the weather pattern to see if it's patio appropriate. This will be our second day with highs 10 to 15 degrees above normal for this time of year.
Temperatures will take a slight dip on Easter Sunday.
On Saturday, temperatures will be in the mid-50s and will rise just above 60 degrees Sunday.
Sunshine returns for Good Friday with seasonable highs in the mid-60s.
More news: Weld says he is seeking GOP nomination for president in 2020
More news: Amazon to introduce free music service
More news: Daisy Ridley Discusses The Ending Of Star Wars: The Rise Of Skywalker
Temperatures are expected to waver around 20C to 22C as highs for the United Kingdom on Saturday and Sunday, according to latest weather maps from WXCharts.
Ibiza: Friday - 17 degrees, Saturday - 18 degrees, Sunday - 18 degrees.
"As we go through the weekend, 19 degrees in Belfast and maybe 25 degrees in parts of the southeast". We'll keep an eye on the forecast for you!
A spokesperson warned that this week's heat wave will be short-lived, "it looks like our weather will become much colder and unsettled from Easter Monday onwards with rain or showers at times and with temperatures dropping back to around 10 or 11 degrees".
Note: all temperatures listed are in degrees Celsius.