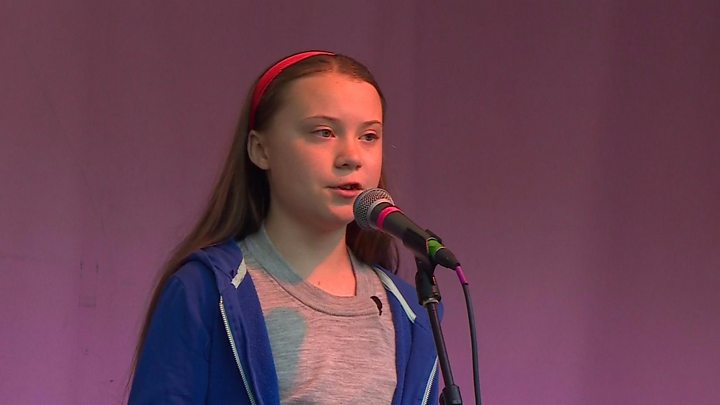 Greta Thunberg was due to meet Jeremy Corbyn, Sir Vince Cable and other party leaders in Westminster this morning, although a Green Party worker helping to arrange the meeting said that Theresa May had turned down the Swedish teenager's invitation. The non-violent protest group, Extinction Rebellion, is seeking negotiations with the government on its demand to make slowing climate change a top priority.
There is broad political consensus in Britain that action is urgently needed to tackle climate change, but 16-year-old Thunberg said in her speech that the country's industrial policies failed to answer the urgent need to cut the greenhouse gas emissions blamed for global warming.
As Thunberg spoke, environmental protesters demonstrated outside Parliament, with some hanging hammocks in trees.
More news: Sanders: Israel Is Run by 'Racist' Government Under Netanyahu
More news: Woman arrested for allegedly tossing bag of puppies near trash bin
More news: Britain basks as Easter heatwave continues
"We are the ones making a difference - we the people in Extinction Rebellion and the children's School Strike for the Climate - we are the ones making a difference", she told cheering crowds.
Thousands of students around the world have since copied her, and the schoolgirl took her campaign to European leaders in Strasbourg on Tuesday and to the Vatican, where she met Pope Francis, on Wednesday.
In a statement, the Metropolitan Police said they were "working hard to re-open these areas as soon as possible" and "remain in frequent contact" with the protest organisers.