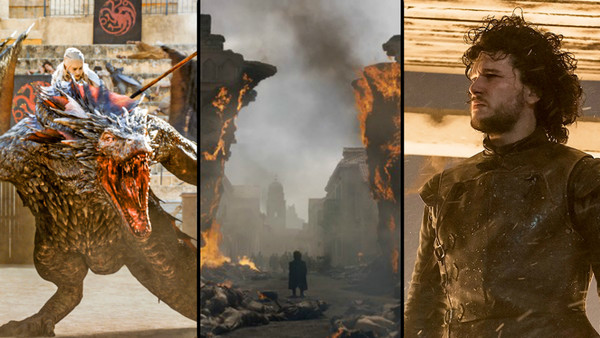 Now, finally, we are in season 8, which marks the culmination of nearly a decade-long journey.
Game of Thrones ends on May 19 with Episode 6 of Season 8, but it'll be followed up a week later with a two-hour Game of Thrones documentary called The Last Watch.
Made with unprecedented access, Game of Thrones: The Last Watch is an up-close and personal report from the trenches of production, following the crew and the cast as they contend with extreme weather, punishing deadlines and an ever-excited fandom hungry for spoilers. Soon in a weeks' time the remaining one episode of the show will air and the series will end.
More news: Benitez still non-committal on Newcastle future ahead of Ashley talks
More news: Manchester City retain Premier League title
More news: William Barr appoints United States attorney to examine origins of Russian Federation probe
The two-hour doco is set to air in the United States on May 26 - a week after GoT's final episode, with an Australian screen-date to be confirmed.
It's hard to believe that we are finally in the endgame of the most iconic TV show of the decade, Game of Thrones.
We all know that showrunners David Benioff and D.B. Weiss love to keep secrets from us, so we expect The Last Watch to reveal all of the nitty-gritty details that were hidden from us. Though we are low-key fed up with the show after Daenerys Targaryen's (Emilia Clarke) absurd tirade in Season 8, Episode 5, "The Bells", nothing is going to prepare us for the series finale of the show. In the trailer, we get a glimpse at the cast's final table read where Kit aka Jon Snow was seen getting emotional.