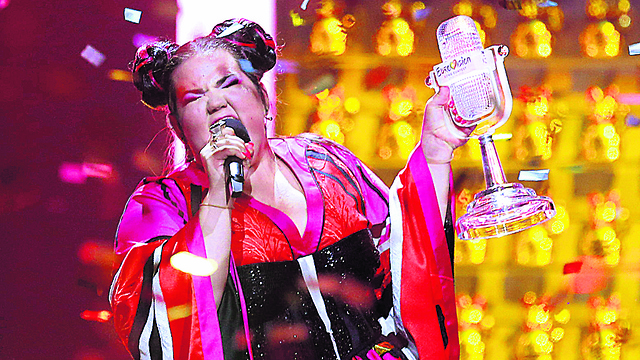 Kamil Abu Rokon, the head of COGAT, the Israeli Defense Ministry unit that oversees the crossings, said on Twitter that the step was aimed at preventing a deterioration of living conditions in Gaza, according to a policy "that distinguishes between terrorism and uninvolved civilians".
"Last week's escalation of violence, during raids on Gaza, killing 25 Palestinians, and four Israelis, is both distressing and unsafe - and a reminder of the risk that full-scale conflict can return at any time", Corbyn also said.
Israel said last Friday that it would also lift the ban it had imposed on Palestinian fishing vessels operating in the strip.
"No party wants to invoke a war because this would bring destruction to Israelis and Palestinians", he said.
Gazans have held weekly rallies since March 2018, primarily to draw global attention to the dire living conditions.
More news: Google's Digital Wellbeing feature is slowing down Pixel devices
More news: Sudan charges al-Bashir with killing protesters
More news: Felicity Huffman Likely to Spend This Amount of Time in Jail
The London march took place just a week after an Israeli assault on Gaza killed over 20 Palestinians, including two pregnant women and two infants. The protests have often devolved into cycles of cross-border conflicts quickly defused with short-lived truces mediated by Egypt and the United Nations.
"What really happened that day", reads a description on the BBC website.
Thousands of people marched through central London on Saturday to mark the seventy-first anniversary of the Palestinian Nakba (Catastrophe), which coincides this year with plans for a new deal that will liquidate the Palestinian issue. Moreover, a small counter-protest was held with pro-Israel activists waving Israeli flags.
On Sunday, Israel officially kicked off the Eurovision week in Tel Aviv, with thousands of police, Magen David Adom medics and stewards being deployed to the Eurovision village as some 300,000 tourists expected to visit the city during the week-long event.
Nikolay Mladenov said on Monday that the "risk of war remains imminent", a week after a cease-fire between Israel and Gaza's Hamas rulers ended the worst fighting since a 2014 war. The UN has said that the territory will become unlivable by 2020.