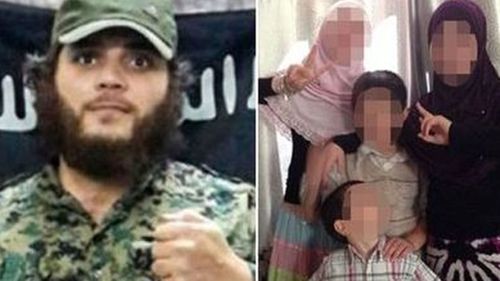 Surviving family members who will return to Australia include Sharrouf's elder daughter, 17, who is pregnant, and her two daughters.
Top Minister Scott Morrison confirmed they'd been free of a "bleak and complex" pickle.
Although some have voiced their concerns that the children could be too radicalised or risky to be welcomed home, Scott Morrison says "they can't be held responsible for the crimes of their parents".
"The fact that parents put their children into harm's way by taking them into a war zone was a despicable act, " Mr Morrison said. "Then but again, kids have to restful no longer be punished for the crimes of their of us".
European countries have been repatriating such children in recent months, after ISIS lost its last stronghold in the village of Baghouz in March.
Khaled Sharrouf has been dubbed the "Australian face" of ISIS and took his children to Syria.
The welfare and support needs of each child will be considered before they are returned to Australia, the prime minister says.
According to Save the Children, there are at least 50 Australian women and children in Syrian refugee camps.
More news: Missing YouTuber Etika's belongings have been found by police
More news: Eto'o urges Salah to join Barcelona
More news: Steam to End Support for Ubuntu
5 young other folk of Sharrouf had been taken to Syria in 2014 by their mother, Tara Nettleton.
"We weren't the ones that chose to come here in the first place", she told the Four Corners program.
"We commend the government's commitment to bring these children home".
"They've got off to a awful start in life as a result of the appalling decisions of their parents and they'll find their home in Australia and I'm sure they'll be embraced by Australians and as a result of that embrace, I'm sure they'll live positive and happy lives", he added. "And for me and my children I want to live a normal life just like anyone would want to live a normal life".
Her sister Hoda, who was 11 when she was taken out of Australia, told Four Corners: "I didn't know I was in Syria until after we crossed the borders and I heard people speaking Arabic".
"I think Australians would agree that we need to show compassion in the cases of these children, but at the same time Australians would equally expect the government to exercise all the care that is needed to ensure the security issues are well addressed in the decisions that we have made".
Sharrouf grew to change into infamous for graphic shots he shared online from the warzone - together with of his younger kids with weapons and one defending a severed head.