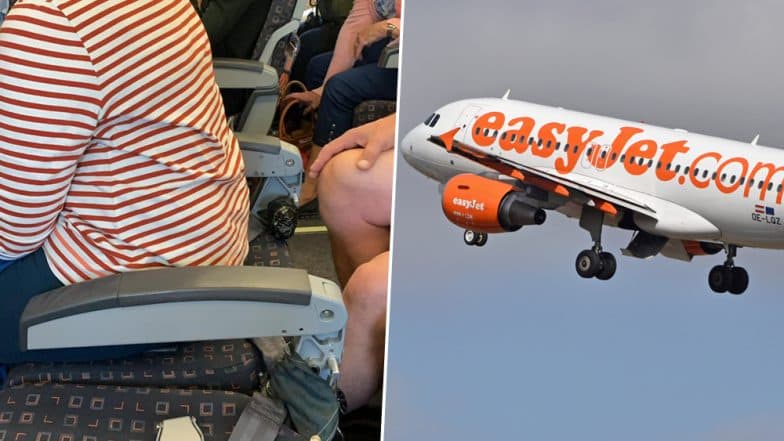 Had the flight been fully booked, another passenger would have been offered the option of an alternate flight, so she could have their seat.
An EasyJet passenger has posted a picture of a row of backless seats on his flight from Luton to Geneva.
Twitter user Matthew Harris uploaded the picture and asked 'How can this be allowed?'
The pictures were uploaded to social media and prompted outrage with some describing it as "absurd" and "illegal". EasyJet did not stay quiet for long, reaching out to Harris with 2 requests: to remove the photo and to talk about the incident with them via DM.
Their official Twitter account responded nearly immediately, but not to check about the seat or to apologise, but to ask Matthew to remove the photo.
Several hours later an easyJet spokesman released a statement that said "no passengers were permitted to sit in these seats as they were inoperative awaiting repair".
"How can this be allowed", asked original poster, Matthew Harris, who is, per his Twitter bio, the president and CEO of smart trade show event company Konduko. In the end, no matter what, the plane would have taken off with that backless seat empty.
More news: South Africa seal Rugby Championship victory
More news: Gigi Hadid Was Allegedly Robbed While Vacationing in Greece
More news: China exports rise despite ongoing trade row with US
Asked about the safety of the passengers in the row immediately behind the defunct seats, the spokesperson said the fleet is operated in "strict compliance with all safety guidelines" and "had any other seats of been affected they too would have been declared inoperative".
One Twitter user said: 'Was the plane full and were passengers sitting in those seats for take off and landing?
'If they were moved, then it's not really that shocking.
"No passengers were permitted to fly in these seats as they were inoperative awaiting fix".
In a response to questions by Business Insider, EasyJet said the seats were not assigned to passengers and were awaiting fix.
Mr Harris later tweeted that the female passenger was sat in the backless seat during boarding and was moved to a different seat once all passengers had been brought on the plane.