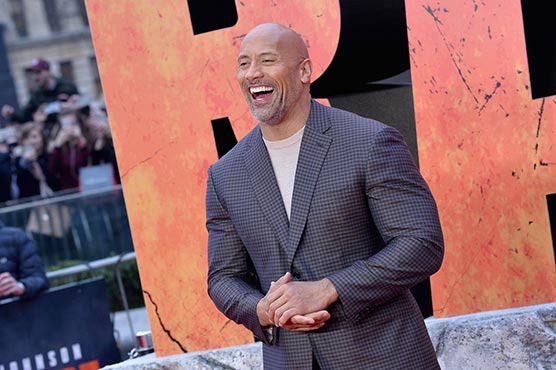 Movie going audiences have helped the "Fast & Furious" spinoff "Hobbs & Shaw" take another lap at No. 1 even with the onslaught of new movies this weekend.
Hobbs & Shaw slowed a bit but clung to the top spot in North American theaters this weekend, taking in an estimated US$25.4 million (RM106.4 million), industry watcher Exhibitor Relations said yesterday. Directed by David Leitch, the film stars Dwayne Johnson and Jason Statham, alongside Idris Elba and Vanessa Kirby. Of the flops, the biggest disappointment was Warner Bros./New Line's "The Kitchen", which opened.
The film decreased by 58% at the box office since the first week, however, such numbers are typical for the second weekend.
Although fans reported to be underwhelmed, the second place movie was PG-13 horror film "Scary Stories to Tell in the Dark, " produced by Guillermo del Toro, coming in with $20.8 million on its opening weekend, according to USA Today.
Starring Isabela Moner as the teen explorer, Dora is based on the popular television series.
In third place, in its fourth week out, was Disney's The Lion King, at US$20 million.
More news: 'Do something': Protests as Trump visits Dayton shooting victims
More news: Ozil and Kolasinac out for Arsenal after 'further security incidents'
More news: Samsung Introduces World's First 108MP Mobile Camera Sensor in Partnership with Xiaomi
And in fifth place, Quentin Tarantino's Once Upon a Time in Hollywood, starring Brad Pitt and Leo DiCaprio, added $11.6 million and crossed the $100 million mark.
Down the chart, the weekend's other major releases, The Art of Racing in the Rain and The Kitchen, came in sixth and seventh, respectively, while the BTS documentary Bring The Soul: The Movie landed inside the top 10, a testament to the K-pop boy band's continuing explosion.
"The filmmakers took a very bold approach to their choice with the movie and ... it just didn't resonate with the viewers", Goldstein says. "The good news is the movie was a fairly low-budgeted film".
Interestingly, audiences seem to be ignoring brand new movies and narratives altogether, and instead, watching remakes and live-adaptions of classic series and pre-established brands, such as Disney's The Lion King.
Overall box office is down 6.3 percent year-to-date, according to Comscore. "There was so much overlap with all of these titles".
Estimated ticket sales for Friday through Sunday at USA and Canadian theaters, according to Comscore.