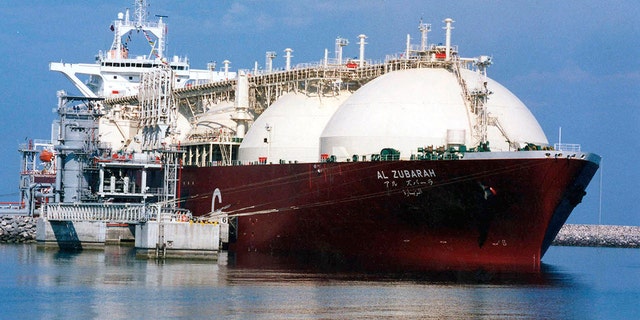 The Trump administration is seeking to abandon regulations created to stop methane leaks from oil and gas wells, a move opposed not just by environmentalists but even some energy companies that worry it will undermine the appeal of natural gas as climate-friendly fossil fuel.
Obama's administration had argued that its Environmental Protection Agency and Interior Department could require oil and gas producers to search for and stop methane leaks at their sites under the Clean Air Act. "The controls to reduce VOCs emissions also reduce methane at the same time, so separate methane limitations for that segment of the industry are redundant", the EPA said.
Critics of that logic say that it doesn't always make immediate economic sense for companies to upgrade old, leaky equipment for newer models, even if they could use the leaked methane.
Methane is a greenhouse gas, which means it absorbs heat from the sun and warms the atmosphere. Behind carbon dioxide, it is the second largest contributor to climate change. "This would be a huge step backward", said Ben Ratner, a senior director at the Environmental Defense Fund.
The Trump administration also says it does not anticipate an increase in the level of methane emissions if the proposal is implemented - but scientists disagree with that assumption.
The agency estimates an additional 370,000 short tons of methane would be released into the atmosphere by 2025, as compared to leaving the 2016 rule in place, as well as 10,000 short tons of volatile organic compounds and 300 short tons of "hazardous air pollutants".
The removal of methane emissions caps would, however, save the oil and natural gas sector $17-$19 million per year ($97-$123 million by 2025), the EPA estimates, or about 0.07% of the United States industry's $28 billion net income for 2018.
More news: Etienne's 3 TDs lead No. 1 Clemson past Georgia Tech, 52-14
More news: Watch CD Projekt Red's Deep Dive on Cyberpunk 2077 Live!
More news: Army Chief General Bipin Rawat reviews preparedness of security forces along LoC
Don Santa, president and CEO of the Interstate Natural Gas Association of America, did not directly address the proposal in a statement Thursday, instead focusing on voluntary steps to limit methane leakage.
Bloomberg reports that the Trump administration proposal would also remove storage tanks, pipelines and other transmission infrastructure from any greenhouse-gas regulation. "Despite the administration's proposal to no longer regulate methane, Shell's US assets will continue to contribute to that global target".
"Selling mature oil and gas fields to smaller, independent companies planning to squeeze out more is a standard part of the development cycle".
Sen. Tom Carper of DE, top Democrat on the Senate Environmental and Public Works Committee, said, "The Trump administration has continued to pursue a course that would increase profit margins for the oil and gas industry, even if it means cutting commonsense public health and environmental protections". "We simply can not protect our children and grandchildren from climate catastrophe if EPA lets this industry off scot-free".
Asked about those requests, Anne Idsal, the EPA's acting assistant administrator for air, told reporters, "We don't preclude anyone from going above and beyond if that's something they want to do".
The EPA's proposal is open for comment for 60 days after its published in the Federal Register.