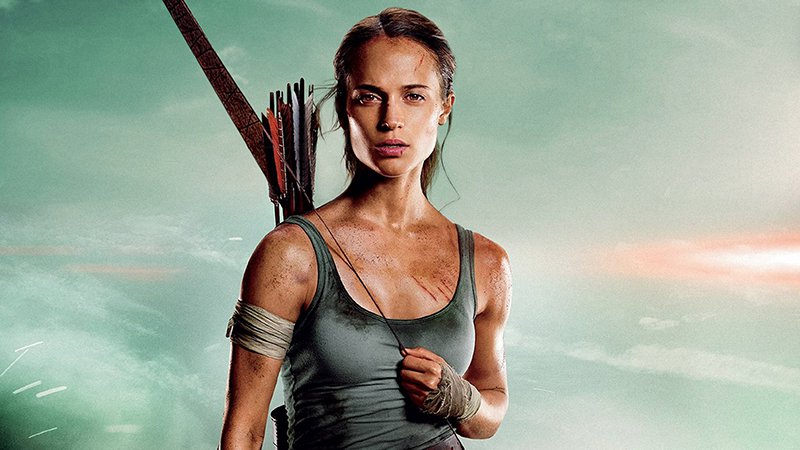 Ben Wheatley will helm the sequel, bringing his expertise from previous indie films like Kill List and Free Fire featuring Brie Larson. Wheatley directed two episodes of Doctor Who in 2014, "Deep Breath" and "Into the Dalek", which allowed for a bit more grandeur and action.
The sequel to 2018's Tomb Raider movie starring Alicia Vikander has signed a Director and been given a premiere date of March 19, 2021. Pictures. Graham King's GK Films will again produce. Wheatley is now in post-production for a Netflix feature film adaptation of Daphne du Maurier's gothic novel Rebecca starring Lily James and Armie Hammer, so it feels like that Hollywood breakout is soon coming.
The first film was written by Geneva Robertson-Dworet and Alastair Siddons wrote the first installment, which was distributed by Warner Bros. The "Tomb Raider" movie featured Alicia Vikander, Dominic West, Daniel Wu, Walton Goggins, Kristin Scott Thomas, and Derek Jacobi, and made over $274.6M for the studio. Angelina Jolie returned to the franchise in 2003 for "Lara Croft Tomb Raider: The Cradle of Life", which made $21.7M on opening weekend before finishing the box office with a $156.5M total.
More news: Gov. Northam issues state of emergency for Virginia ahead of Hurricane Dorian
More news: British lawmakers vote to block no-deal Brexit amid election haggling
More news: Amazon reportedly testing hand-scanning payment system
It's unclear what the story or title will be. The as-yet-untitled Tomb Raider sequel is now set to release on 19 March 2021.
We'll find out what MGM and Square Enix have in store as production on the film rolls on.
In related news, the Deal of the Week on the PlayStation Store is for Rise of the Tomb Raider: 20 Year Celebration. We also enjoyed the game stating in our review "A reassuringly solid trilogy third act, Shadow of the Tomb Raider will certainly prove familiar".