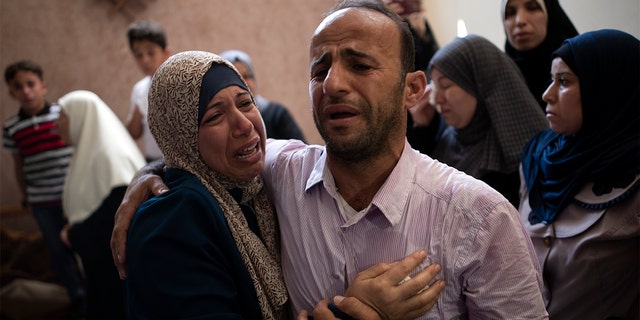 Several Israeli army vehicles invaded, on Monday at dawn, Palestinian lands in northern and central Gaza, and bulldozed them while military drones flew overhead. The reasons are now being investigated.
Late Friday, "five projectiles were launched from the Gaza Strip towards Israel", the army said. This prompted a stronger response from Israel, which struck Hamas and Jihad targets.
The relentless Israeli bombardment came after Hamas launched a drone operation targeting Israeli military equipment stationed along the border with the occupied Palestinian territories following a wave of Israeli aerial assaults. The drone entered Israeli airspace and dropped explosives near the border fence, damaging an Israeli military vehicle, according to the statement.
More news: USA fight back in style to win Walker Cup
More news: How to Watch USA vs. Greece
More news: At $4.99 a month
Local news sites reported that an Israeli "quad-copter" drone had been targeted. During border clashes on Friday, two Palestinians aged 14 and 17 were shot dead by Israeli forces, the Gaza health ministry said, with another 46 Palestinians wounded. The Israel Defence Forces said approximately 6,200 Palestinians participated in what the army called "especially violent" protests. A Hamas security source said there were no casualties resulting from the Israeli strikes. Israel says any such return would mean its end as a Jewish state and accuses Gaza's Islamist rulers Hamas of using the protests as cover for attacks.
Hamas, which rules Gaza, does not mind the escalation, either because it can not stop it and because it too is under Iran's influence, or because it is turning a blind eye since it is disappointed with the pace in which the settlement with Israel is being implemented.