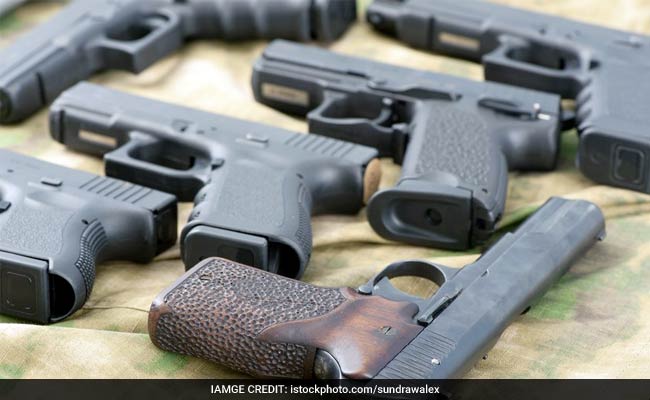 Just last month, Walmart asked employees at its US stores to take down signs and playable demos of violent video games, but made no changes to its policy on selling firearms. It will continue to sell hunting rifles and related ammunition.
With its new policy on "open carry", McMillon noted in his memo that individuals have tried to make a statement by carrying weapons into its stores just to frighten workers and customers. "This weekend brought tragedy to Midland and Odessa, Texas". "We will discontinue handgun sales in Alaska, marking our complete exit from handguns".
Walmart announced Tuesday it will halt sales of ammunition for handguns and some military-style rifles used in some hunting rifles, calling the status quo on guns in the United States "unacceptable".
The retailer said it took the action following the death of 22 people in a mass shooting in a Walmart store in Texas as well as deadly shootings in OH and Saturday's incident in Midland and Odessa, Texas.
The move will reduce the nation's largest retailer from around 20% of the market share to between 6% to 9%, according to internal estimates.
Walmart is also asking customers not to carry firearms in stores in states with "open carry" laws unless they are authorized law enforcement officers.
More news: Downing Street's newest resident has floppy ears and a cold, wet nose
More news: UK: British PM Boris Johnson loses parliamentary majority ahead of Brexit vote
More news: Dream Girl new song Ik Mulaqaat captures the excitement of first date
On Tuesday, Walmart said it was also ending sales of handguns in Alaska.
There are 49 Walmart stores in MA, including 27 Supercenters.
"We believe it will likely drift toward the lower end of that range, over time, given the combination of these changes", McMillon said.
"We know these decisions will inconvenience some of our customers, and we hope they will understand", McMillon wrote. And the company, which in 2015 stopped selling assault rifles like the AR-rifles used in several mass shootings, urged more debate on the reauthorization of the assault weapons ban.
Chief Executive Doug McMillon called on Congress and the White House to enact "common sense" measures, including stronger background checks for gun purchases.