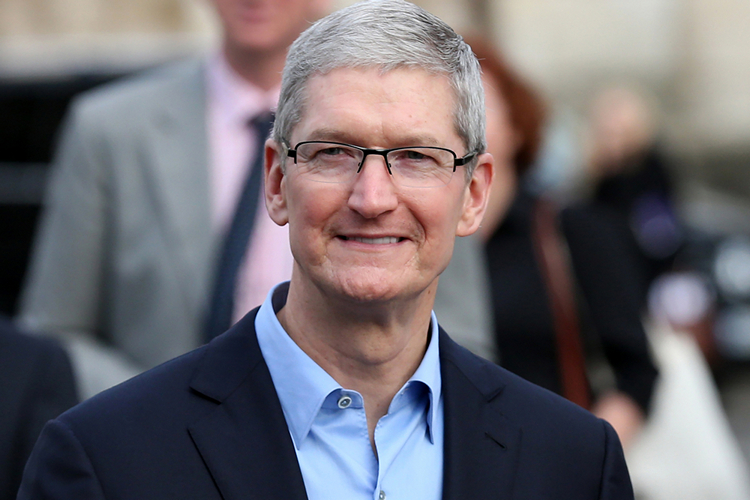 In an interview with the Les Echos newspaper (via CNBC), Apple CEO Tim Cook said the company does not plan to launch a cryptocurrency and criticized the notion of a private company launching any sort of currency.
"No. I really think that a currency should stay in the hands of countries". Mr. Cooks highlighted that Apple does not believe in the idea of private corporations setting up private currencies that compete with each other. According to the magazine, Cook is not comfortable with the concept of digital currencies and how it gives privately-owned companies the ability to create money.
That speculation grew in September when an Apple executive told CNN Business that Apple was "watching" cryptocurrency.
More news: Scotch is victim of Donald Trump's trade war tariffs
More news: Pompeo: State Department Has Given Initial Response to Congress
More news: Vladimir Putin Jokes About Meddling In 2020 Election: "Don't Tell Anybody"
"Currency, like defence, should remain in the hands of states - it's at the heart of their mission". If Libra goes mainstream, that means that a group of private companies, amongst them industry giants such as Visa and Uber, would have some measure of control over a significant part of the global monetary supply. We elect our representatives to assume the responsibilities of government. Businesses are not elected - they should not encroach on this space. All of us lovers of democracy and freedom must think that separating the false from the true is the basis of freedom. "I'm the first to say that big companies should be investigated in detail, so I have no problems with that", he says.
Apple, meanwhile, continues to develop fiat-based payment initiatives such as Apple Pay and Apple Card. The difference is that Cook's comments reflect newfound worries about a possible antitrust investigation into Apple. Cook said the scheme would be developed in several countries so long as reliable financial services partners could be found. "The world does not need a new credit card", he rightly proclaimed... before ruining it with some pointless platitude about the world "needing to rethink the credit card". It needs to rethink the credit card.
We do not intend to become a bank.