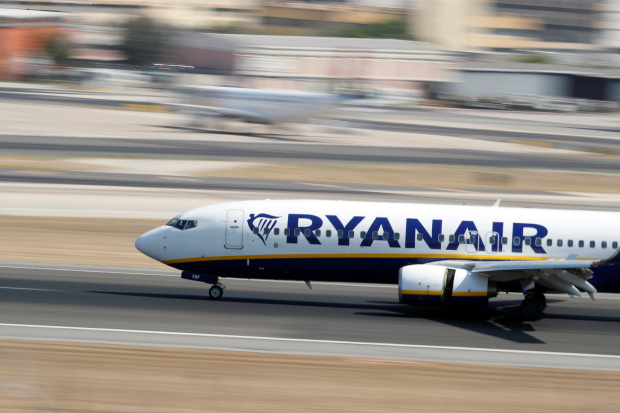 In a video presentation accompanying the company's results for the first half of the financial year, O'Leary said cutbacks and collapses at rival carriers has proven a boon for the Dublin-based outfit.
Boeing announced last month it expects to return the embattled plane to service on January 16, but previous dates to get back in the air have come and gone as the company continues to seek Federal Aviation Administration re-certification, the report said.
Low-cost Irish airline Ryanair, one of Boeing's biggest customers, said yesterday that it now expects delays with 737 MAX deliveries to hamper its growth in 2020.
The airline said it carried 85.7 million passengers in the six months, 11% more than in the same time past year.
The repeated delays in the delivery of the Boeing 737 MAX planes have forced Ryanair, Europe's largest budget airline, to cut down its traffic growth target for the next fiscal year from 162 million passengers to 157 million, said the company in a statement issued on Monday.
O'Leary said: "We have already reduced our passenger growth forecast ... we may have to cut that again but, frankly, there is no point in keeping on changing the number until we get more certainty".
The test flights are part of a public relations campaign aiming to raise confidence both among pilots and passengers after two deadly crashes involving 737 MAX planes claimed lives of 346 people.
More news: Uber's quarterly loss widens as costs rise; shares fall
More news: Looking Up: Mercury In Transition
More news: Mickelson out of top 50 for 1st time in 26 years
Ryanair faces longer delays because it has to wait for approval by the European Union Aviation Safety Agency (EASA) and specific certification for Ryanair's MAX200 model, each of which are likely to cause several weeks of delay.
Ryanair said: "Due to the".
However, the Ireland-headquartered business reported post-tax profits of 1.15 billion euros (£1 billion) for the half-year to September, in line with the same period in 2018.
The company narrowed its full-year profit expectations from between €750 million and €950 million to between €800 million and €900 million.
It also warned of higher than expected losses at its Austrian subsidiary Laudamotion because of overcapacity in Austria and Germany.
"Q2 was ahead of consensus, with average fares not as bad as feared", Liberum analyst Gerald Khoo said in a note, adding that the balance of risks to next year "is modestly on the downside given further MAX delivery delays".